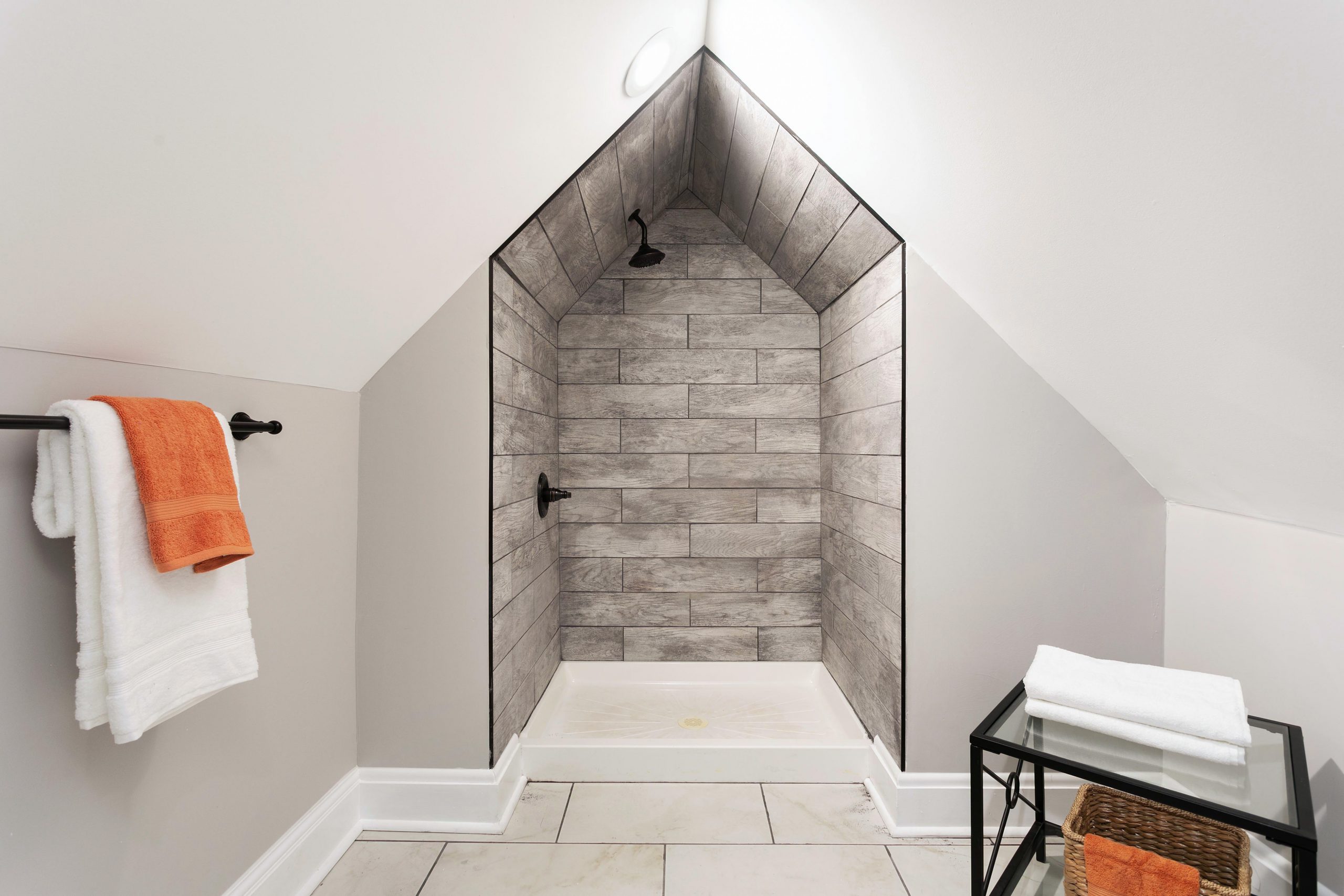 Exciting Bathroom Remodeling Ideas for 2022
From small bathroom remodels to those gut-and-start-over projects, these home projects are exciting! That said, they can also be a bit stressful, time-consuming, and costly. But enough of the negatives! Let's take a deeper look at some of your options and some ideas better off avoiding. But first, is your big bathroom remodeling idea actually worth pursuing from a financial standpoint?
Is Remodeling a Bathroom Worth It?
This totally depends on your end goal. Selling in a hot market may require a move-in ready home, so if the bathroom is your weak spot, it could be a wise investment. Even if you have no plans to sell, but you're just SO TIRED of cheap vinyl and that leaky shower, you may have reason enough to go for it right there. Just keep in mind that whether your bathroom remodeling ideas are simple or elaborate, there are plenty of ways to go about executing them.
Let's answer some common questions, talk about a few bathroom renovation ideas, and check out some inspiring pictures!
How Much Does it Cost to Remodel a Bathroom?
Bathroom renovation costs will definitely vary, but according to HomeAdvisor, the average bathroom remodel cost is just shy of 11k. Of course, doing the labor yourself will cut down on that cost significantly (50% according to HomeAdvisor).
Bathroom Remodeling Permit Questions
Do I Need a Permit to Remodel My Bathroom?
You're sold on the idea of remodeling your bathroom — the thought of fresh tile, a classy mirror, and gold-plated Japanese toilet (okay, maybe we're getting a bit carried away…) send a flood of adrenaline through your body. You're ready to get to work! But do you need a permit?
Remodeling without a permit can lead to serious issues if permits are required, so it's always wise to get a definitive answer. HGTV explains that, "The short answer to whether or not you need a permit to remodel your bathroom is that permitting requirements vary from city to city."
Do you need permits to remodel a bathroom? It's definitely worth checking with the city before you go too far.
Can I Vent a Bathroom Fan Into the Attic? (keyword)
Venting a bathroom fan into the attic is probably a bad idea. According to Mark Weir's article in Sensible Digs, it will cause your home to have issues down the road. He also mentions that you do have to consider EPA regulations when considering if you need a fan at all, which require "that each bathroom must have a mechanical means of extracting moisture if there is no window that opens to provide ventilation."
In short, do you need a fan? Probably. Should you vent a bathroom fan into the attic? Definitely not. Weir explains further: "The proper way to vent your bathroom fan should be through the roof or a cable end." So, despite the fact that it was, "common practice in the 80s and 90s," venting your fan into the attic can cause mold and rot in your attic over time. Doing this has thusly become a big no-no now that we know (know).
Timeline
How Long Does it Take to Remodel a Bathroom?
Obviously, there's not a single answer that will satisfy every situation and home. So at the risk of sounding unhelpful or wishy washy: asking how long a bathroom remodel takes may not be the best question. Zeroing in on the contributing factors will get you farther.
To figure out how long your specific bathroom will take to remodel, consider the size, materials, whether or not you'll hire contractors, how experienced those contractors are, and the daily amount of time that can be devoted to the project.
Awesome Bathroom Renovation Ideas (with Pictures!)
From small bathroom remodels to repurposed attic spaces, sometimes the right picture is all you need to spark the inspiration for your next project.
Master Bath Remodel
What style of mirror setup do you want to see every morning? The results of a master bath remodel can really help a person start the day off on a good foot. Mix and match mirrors, showers, counters, and other features to suit your unique aesthetic and practical needs.
Attic Bathroom Ideas
Attic bathrooms can turn into the highlight of a house due to their uniqueness. Check out four pictures from one of our Columbus builds a while back.
Guest Bathroom Remodeling Ideas
Simple yet elegant! A flower here… a fern there. Take a look at some of these subtle features across a few projects from a while back. Does anything strike you as something you'd like in your home?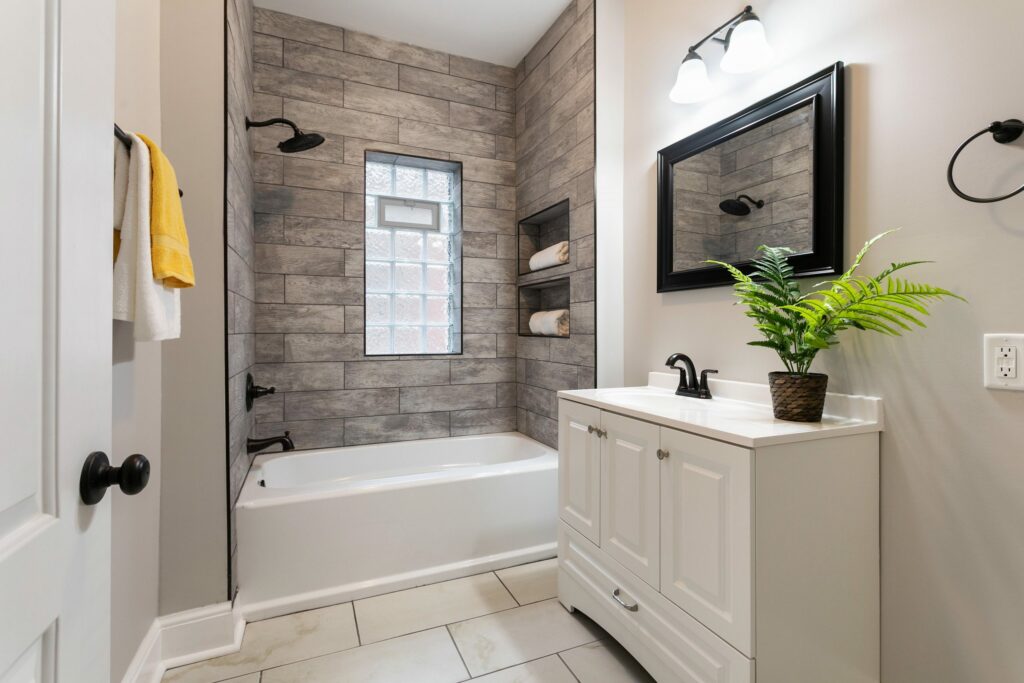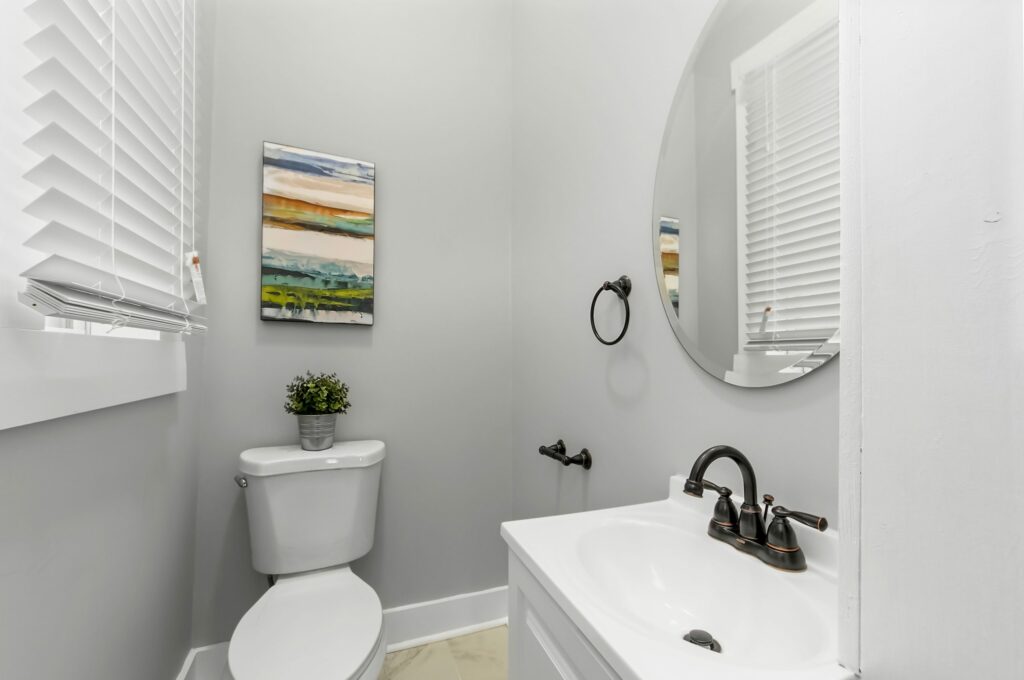 More Wide Plank Showers
There are plenty of ways to incorporate different tile options when you're working on a shower. Do you have a favorite among these?
Bathroom Remodeling Before and After Pictures
Ahh, the possibilities. No matter how far gone a bathroom, kitchen, or entire house may feel, there is always a creative and fun way to bring it back to life. As an aside, there are also options for selling "unsellable" homes and maybe even helping to revitalize your neighborhood in the process. That's just what we've been helping Ohio sellers do since 2005. And there's nothing like a few before and after bathroom remodeling pictures to show the stark difference a little professional work can make.
Questions?
We hope these bathroom remodeling ideas have sparked interest for your upcoming project. If you have any questions, please feel free to reach out! More Articles
Get a cash offer on your house.