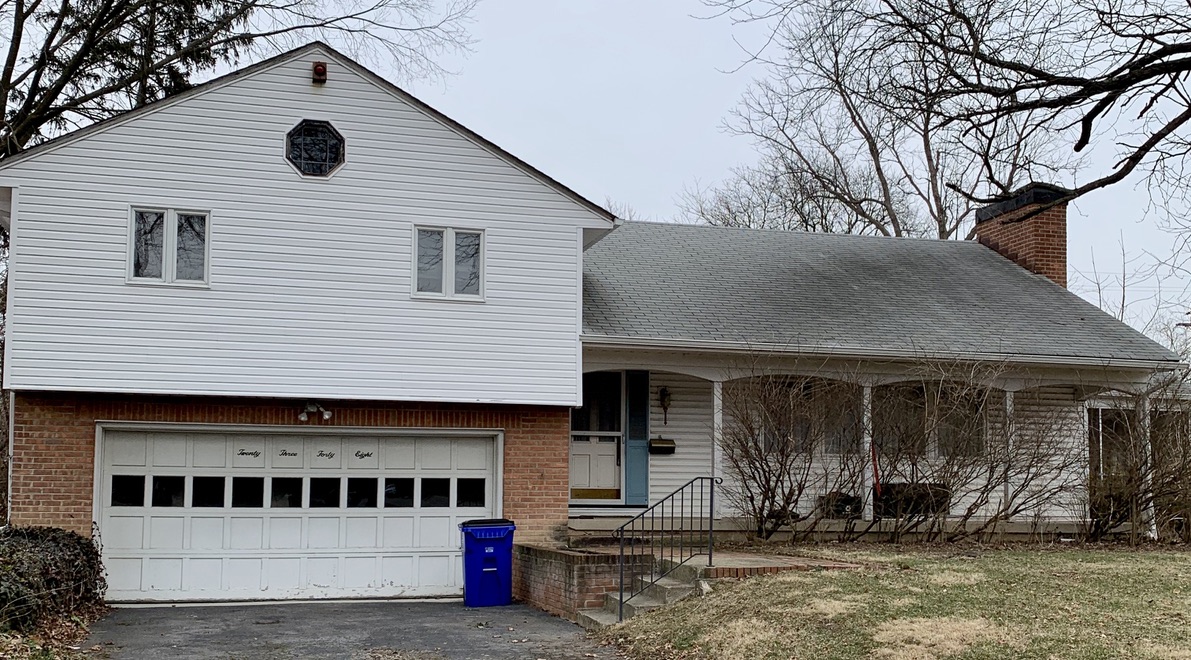 How to Quickly Sell an Inherited Property
You have options when selling an inherited property.
If you've inherited a home in a will or from a family member, it's possible you may not want to keep it. It may be too much for your to maintain, contain bad memories, or be in a location you cannot visit regularly. In this case, you might consider selling the inherited property before it falls into disarray.
Have you seen the "we buy houses" signs? Upward Home Solutions doesn't do that kind of marketing because we know that we need to earn your trust. We buy your house, and we offer many solutions for a fast house sale. We are inherited property experts.
Need to establish heirship without a will, check out "What is an Affidavit of Heirship?" for more!
Can I sell a house that is "in probate?"
Yes. Upward Home Solutions will work with you and with the probate process to create a seamless transaction for an inherited house. Even if the estate is being held up by a judge, we can often get things moving again. In fact, selling the house can often make the probate process go more quickly.
An inherited property can be a blessing… or a burden.
How much time do you want to waste? How much money are you willing to spend?
While it's true that you may get more money if you clean out the inherited house, fix it up, hire a real estate agent, and go through the uncertainty of selling on the retail market, there is no guarantee. You don't have control of the timeline of the sale. Clean-up can be costly, especially if there is a lot of stuff in the inherited proeprty. Repairs to bathrooms and kitchens can run in excess of $10,000.
However, when you sell an inherited house to a cash buyer like Upward Home Solutions, you eliminate 100% of the risk. You know how much money you will get for the house. We will schedule a closing date with you. We can close in as quickly as two weeks or six months from now. And you know exactly how much you will pay out of pocket… $0!
Let's imagine that you want to sell the "traditional" way. What does that look like?
Preparing for the Sale
If you decide to put the inherited house on the market, there are some steps you will need to take. These steps can apply to selling any home and some are specific to inherited homes.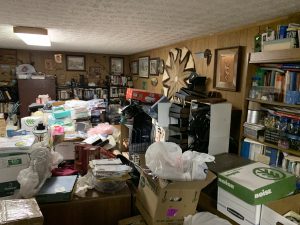 Clean out the house of all of the original owner's possessions. You may want to recruit other family members for this job in case they want to keep things. Even if you alone have inherited the home, you should check with your family before you sell or throw away items they may hold sentimental value for. There are things you may want to keep for yourself, get appraised and sell or just hold a yard sale or estate sale. Homes sell better when they are clean, empty or staged carefully. If the inherited home is cluttered, potential buyers may not find it attractive and may not be able to see their own lives fitted into the home. If you don't want to clean out the inherited house, UHS will help you sell my house as is fast.
Wait for the estate to go through probate and research the probate process in your state.
Examine the will or intentions of the person who left you the home. If the property was left to one person or a Trust, that person or the trustee is responsible for handling all the transactions and taxes that come with the estate. If the home as been left to you and your siblings, for example, you should figure out which one of you has ultimate authority as it's virtually impossible to agree on everything together. Usually, the main inheritor will be outlined in the will.
Remember, all of these steps to prepare the house will take time and money. When you have inherited a home, it can be easier to find a company that will offer you cash for my house.
When you have inherited a house, you can sell directly to a cash buyer. Contact Upward Home Solutions for a no-obligation, cash offer today. We buy houses for cash "As-Is" so you do not need to clean or fix anything.
Price the Inherited Property
When pricing the inherited home you are trying to sell, be aware that you may not get that specific price in the end. More often than not, you negotiate and settle on a lower value. You shouldn't set the price too high to compensate for this or you may discourage potential buyers.
Don't forget that the price you settle on with the buyer might not be the money you receive for the inherited property. Many times, buyers will change their offer based on the inspection and appraisal. A realtor will also deduct fees from the contract price. The number will only go down, not up.
With Upward Home Solutions, you will never pay any fees or closing costs. We aren't real estate agents, and we don't charge a commission. You will know how much money you will receive at closing. We remove the uncertainty. We give you a cash offer on house closing costs.
Call Upward Home Solutions today 614-705-0866 or fill out the quick form on our homepage.
UHS is here for you
Upward Home Solutions is committed to revitalizing neighborhoods, one house at a time. We have the experience, time, and capital to turn a run-down or inherited property into a beautiful home. Just look at some of our recent renovations: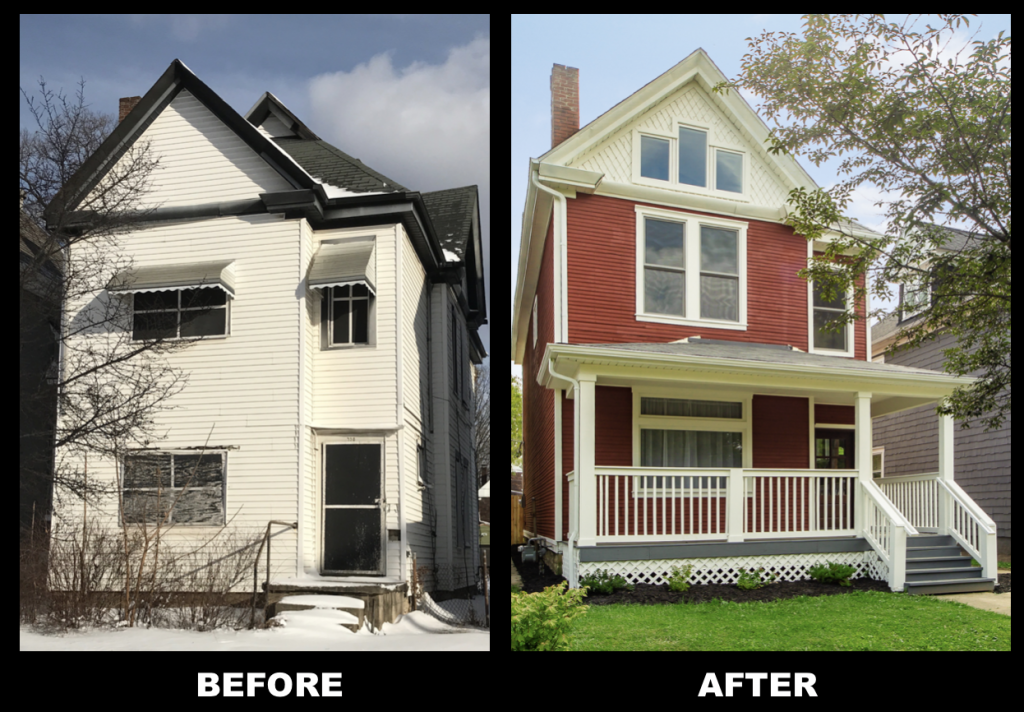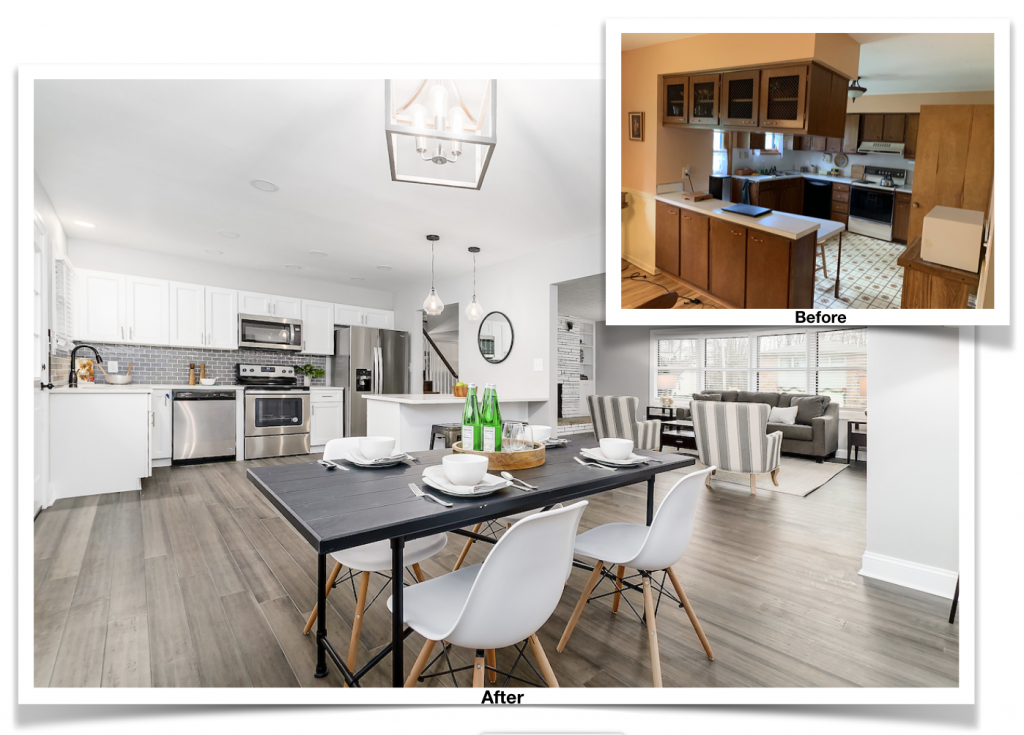 We offer solutions you can't find anywhere else
Most people don't know that there is an alternative to selling an inherited property with a real estate agent on the MLS. At Upward Home Solutions, we buy directly from homeowners, cutting out the middle-man (or woman). This means you get to keep more of the cash with less of the work.
For every month that you do not have to pay a mortgage, property takes, HOA fees, property insurance, you are SAVING MONEY.
We know people who have inherited a property and waited years to finally sell it. Perhaps they thought they would fix it up but never found the time or money. Or maybe they were overwhelmed with cleaning it out. Sometimes it can be tricky dealing with other family members. Upward Home Solutions can make the whole process easier. We know from experience that a cash offer and a contract in-hand can move things forward, even with reluctant relatives.
No-Obligation, Cash Offer on Your Inherited Property
You have nothing to lose by giving us a call and getting a no-obligation cash offer on your inherited home. We will be happy to talk you through all of your options and walk you through the probate process. When dealing with the thorny issues of estates and inherited properties, it helps to have a professional on your side.
Call us today. Either Amy or Tim will answer the phone.
614-705-0866
Our commitment to you
We know that we build trust by being honest, professional, and accountable to the Central Ohio community. When you have inherited a house, you have many options. We believe that UHS offers unique solutions for those that want to sell my house fast.
Please do your research on us.
Some links that might interest folks who have inherited a house are the following:
Tim and Amy are waiting to hear from you: 614-705-0866
I buy houses cash and sell my house cash may be some words that you would use to search for us. I'm glad you have found Upward Home Solutions for your inherited property. More Articles
Get a cash offer on your house.