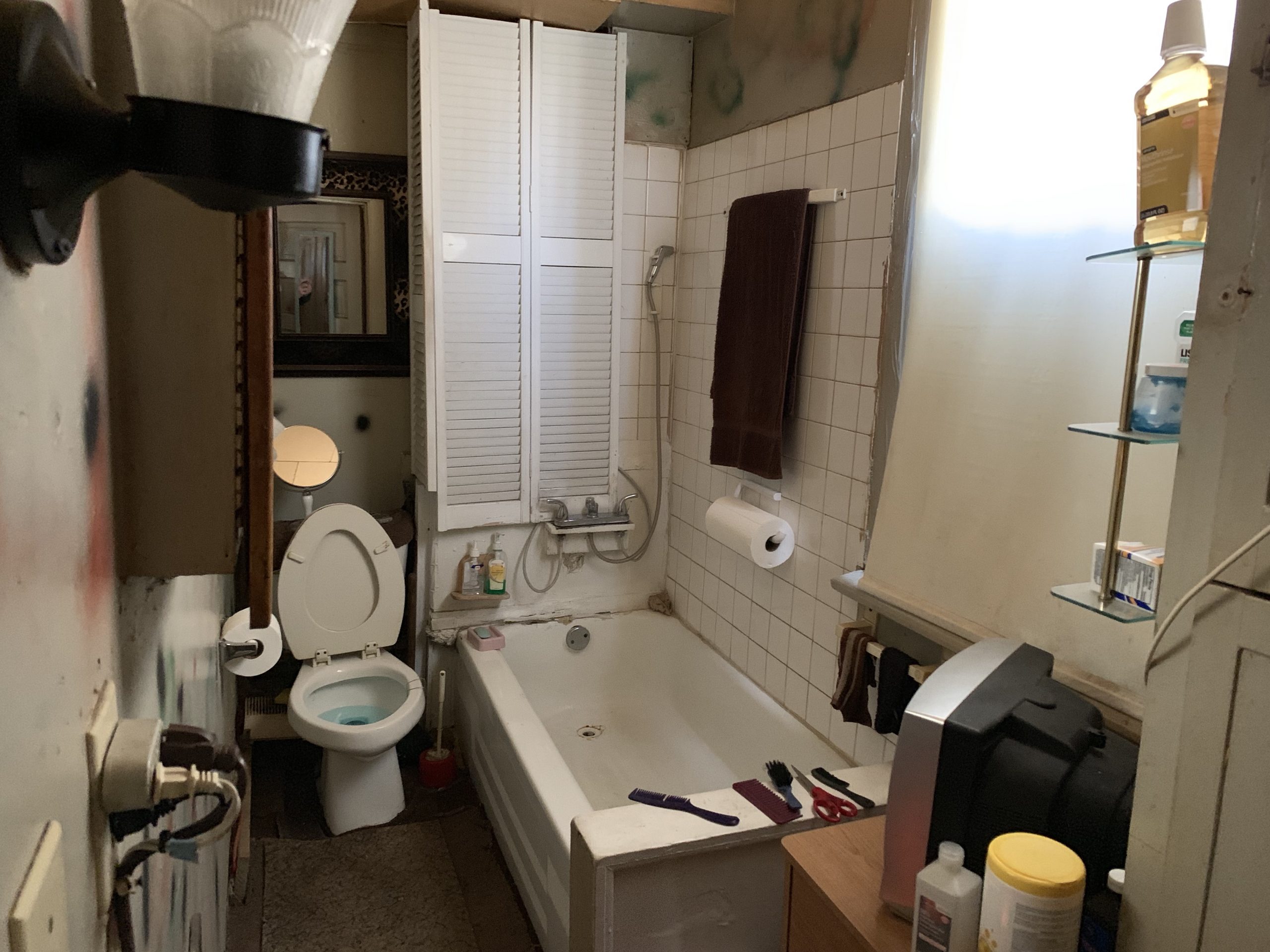 Why Sell a House to Cash Buyers?
You can sell a house to cash buyers and avoid all of the hassles and expenses of hiring a real estate agent.
Making the decision to sell your home is one of the major decisions you will probably make in your lifetime.
There are three options:
list with a real estate agent
sell on your own (For Sale By Owner or FSBO)
sell to cash buyers
The first two options require time and money. You will need to get the house ready for sale, including cleaning and making repairs. When you list your house, you will have to be ready to show it to potential buyers with little notice.
Do you have the time, money and flexible schedule to list your house with a real estate agent? Do you have the expertise and even more time and flexibility to sell it yourself?
Maybe you would rather get cash for my house.
If listing your house seems like a lot of trouble, it is. There is a simpler way.
You can sell a house to Upward Home Solutions.
People often ask, "how quickly can I get cash for my house?"
Let's see what that entails.
Why Sell To Cash Buyers?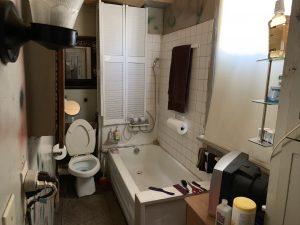 The best way to decide to sell a house to cash buyers is to compare this to traditional home selling.
Listing Through A Real Estate Agent
First you will have to find a real estate agent. There are many individuals and companies to choose from. The real estate agent will want to meet with you and walk through your house. After doing a market analysis, he or she will suggest a listing price. You will have the final say about how much to ask for the house, but remember that setting the price too high could cost you time and potential buyers. One call to Upward Home Solutions is all you need to sell your house today. When you need to sell your house quickly, we are just one call away.
Read about a couple who sold their house to Upward Home Solutions and the incredible transformation here.
Necessary Repairs
Your realtor may also suggest that you do some specific repairs before listing the house. You then need to make the decision as to whether it would benefit you financially to do this. It will also depend on whether you have the extra funds to put into the repairs. When you sell to Upward Home Solutions, you don't need to make any repairs at all.
Cleaning Out
Many people find that they need to rent a storage unit to prepare for showings. Your real estate agent may ask you to clear out clutter and there's no place in your house to store it. You may also have to hire people to help you clean your house, clear your gutters, wash your windows, paint the walls, power wash the exterior, and on an on. These are added expenses and they take time.
Selling your house to Upward Home Solutions means not having to rent a storage unit or cleaning. If you want to walk away from the stuff, we will buy the house as-is.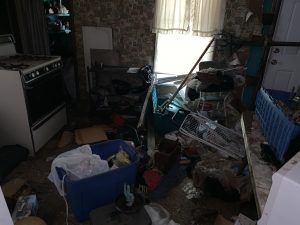 Advertising and Promotion
Your agent will look after the task of advertising your home and promoting it to potential buyers. This means taking pictures and putting in on the open market. Interested parties will book appointments to see your home. Most likely there are other homes in your area that are for sale so your home will be competing against these. When you call Upward Home Solutions, we will buy your house for cash.
Showings
Home viewings are one the biggest inconveniences. This is necessary when selling your home in the traditional manner. This can be a major inconvenience and may be the thing that makes you investigate Upward Home Solutions. Viewings mean that several people will want to see your home at different times. You may have to leave the home for periods of time, so the agent can hold open houses. It means constantly having to keep the house clean and orderly. With Upward Home Solutions, you will not have to show your house to strangers.
The Negotiations
When a potential buyer is going to put an offer in it usually means some negotiations back and forth. This can take some time before an actual selling price is agreed upon. Many times during this process the deal falls through. The buyer may not be willing to pay the final price. Or, they may not be able to arrange financing. Upward Home Solutions will give you an offer in writing, usually the same day as your first (and only) appointment. That's because we buy houses directly from homeowners.
The Paperwork
With the sale of a house with traditional methods, there is a lot of paperwork involved. Not only does the realtor have to prepare this, but you will also need a lawyer to help close the deal. The team with Upward Home Solutions has experience with every situation. We will walk you through a smooth closing.

Selling a House to Upward Home Solutions
We are cash buyers. You will not have to list your house on the MLS. You won't have to worry about the buyer's financing falling though or inspections. There's no need to make repairs of clean.
We prefer homes that need a little TLC, but we also buy homes that are in great shape.
Should I Sell My House For Cash?
Your personal situation will help you answer the question, should I sell my house for cash? You need to know the reason that you are selling in the first place. It could be that you have run into financial difficulties. Or perhaps your job requires you to move to a new location. Another reason may be that the house is in bad need of repairs and you don't have the extra money to carry these out.
All of these situations may raise the need for some quick cash. When you sell a house to cash buyers you don't have to deal with a lot of the hassle. These are the ones that come with the traditional way of selling.
If you find yourself asking any of the following questions, Upward Home Solutions has an answer.
How do I sell a house quickly / fast?
Who will buy my house?
Who buys a house for cash?
Can you help me sell my house fast?
Other Reasons to Sell a House to Cash Buyers
Fast Sale
When you sell a house to cash buyers you are normally looking for a quick sale with a fast closing. At first, you may think it will be difficult to sell a house this way because of the need of repairs. There are several investors that are willing to buy a home as is. If you're looking to sell your house fast, then a cash buyer like Upward Home Solutions might be for you.
Fair Price
Naturally, the price will be lower than it would be if the home were in pristine condition. You will still receive fair market value, based on the worth of the home. Also keep in mind if you do your research for your area first, you may not have to even list your home.You will save substantial money on the real estate fees. You may also get some extra savings on your lawyer's fees. This is because there is not as much legal work involved in this type of sale.
Fewer Inconveniences
When you sell a house to cash buyers like Upward Home Solutions you don't have the inconveniences of waiting for the right buyer. You don't have to do the repairs or put up with the intrusion of people viewing your home.
These are all valid answers to the question why sell to cash buyers. The answers are the solutions for those who want quick cash for their home. It is an ideal method for those that don't want to go through the standard process of home selling. When you sell a house to cash buyers you can tend to your financial needs quickly. Or, you can get on with the move that is required based on your situation.
Sell a House to Cash Buyers Now!
Watching your house sit on the market, spending an arm and a leg in repair costs, and not wanting to list with a real estate agent are all reasons why cash buyers are a better option for you. At Upward Home Solutions, we specialize in quick home sales for cash. That's the benefit of selling a house for cash and working with us!
No matter what condition your house is in, we're here to help you out. We'll get your house closed, and write you a check on the spot! Call us today to get a no obligations quote for your house, or just to get your questions answered. We're always happy and ready to talk!
Contact us at 614-705-0866.
Tim or Amy will answer the phone. More Articles
Get a cash offer on your house.