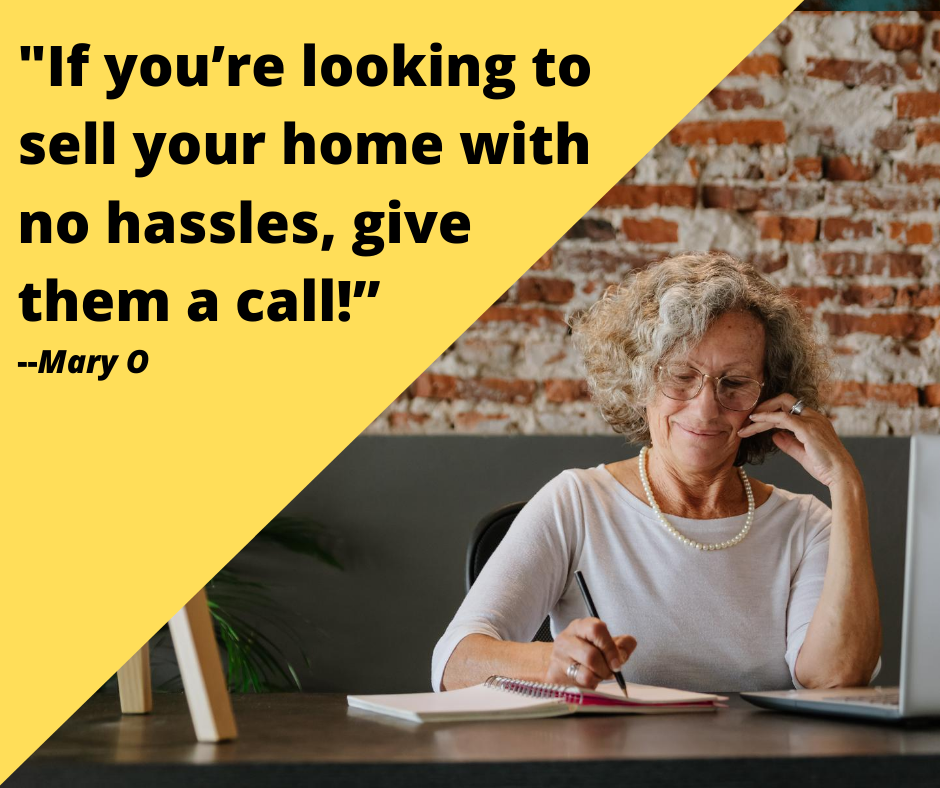 Selling a Home To Move To Senior Care
When you or a loved one transitions to a senior care facility or nursing home, the family often must decide what should be done with the house and other property. These are big decisions and there are many choices.
Upward Home Solutions has services to help you on this journey.
This post will discuss the simplest, most convenient way of selling a home in the Central Ohio area, and how our company is particularly helpful for people moving to senior care facilities.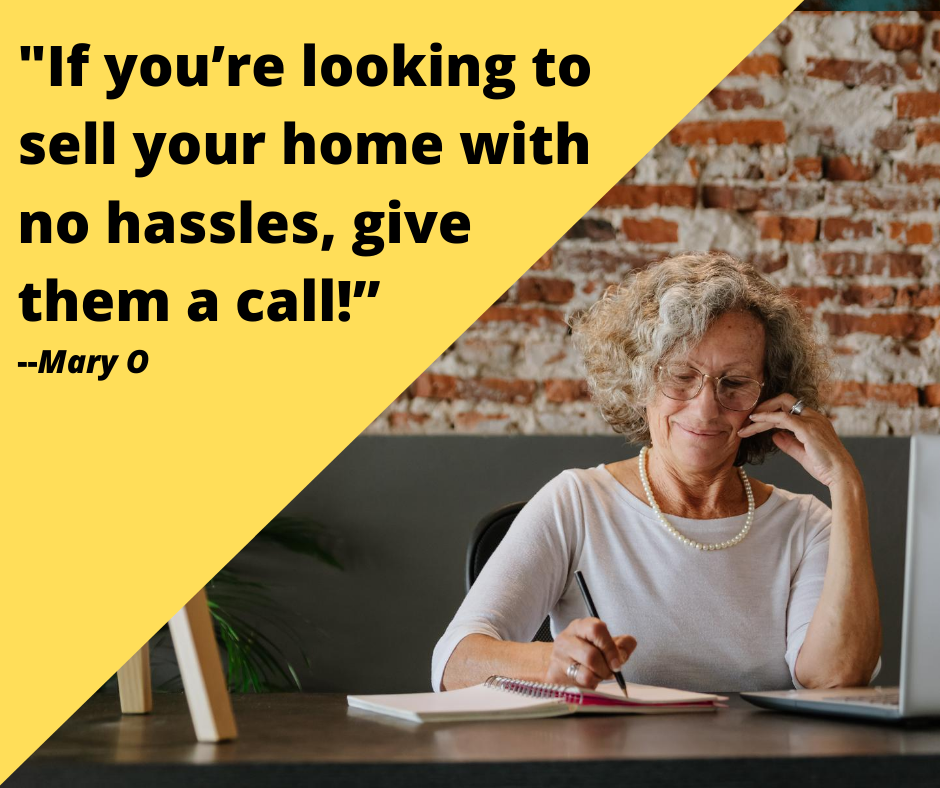 When you need a fast house sale before moving to senior care, there's nobody like the Upward Home Solutions team.
We offer a service that you won't find anywhere else. Our professional team is trained to give you the highest cash offer for your house with the least amount of stress so you or your loved one can transition comfortably to senior care.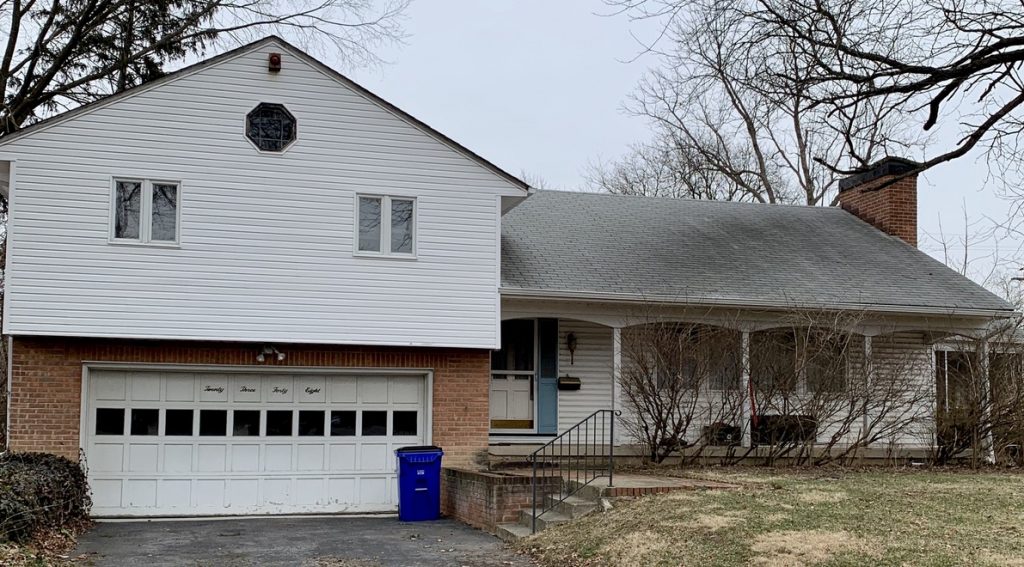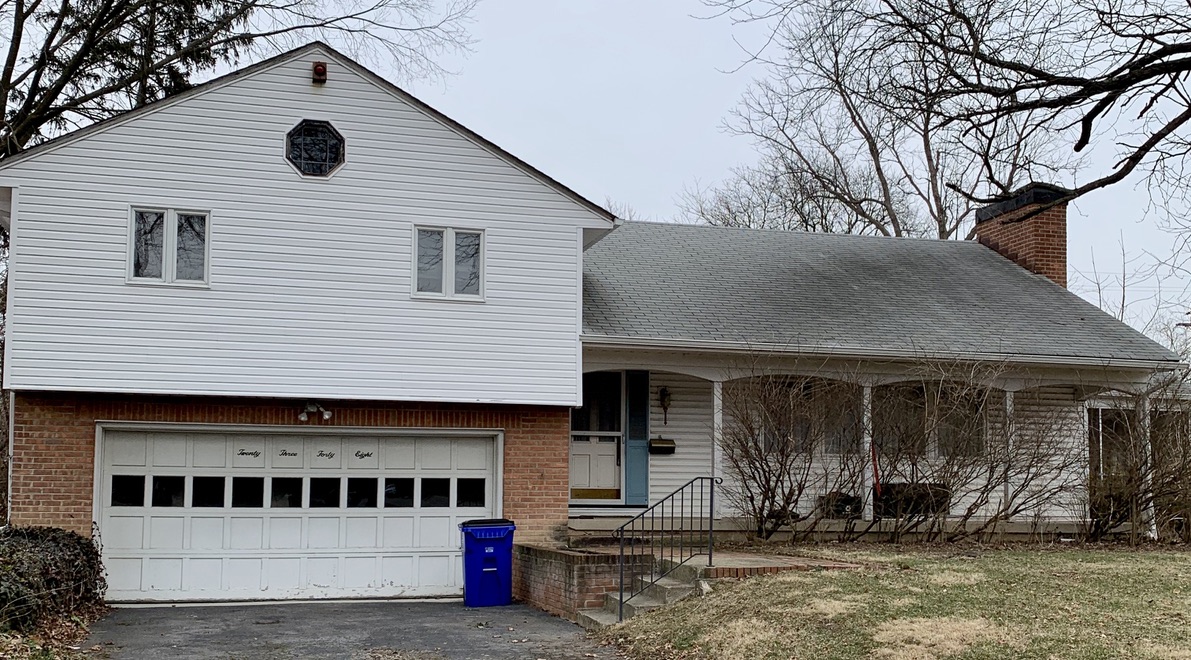 Know When It's Time to Sell The House.
Seniors move into assisted care facilities or retirement communities for many reasons. Perhaps they need medical help or memory care. Others want to downsize. Still others like the amenities and convenience of having senior care services at their doorstep. Senior care facilities eliminate the burden of home maintenance and provide a safe environment.
We buy your house for cash. It's a service that real estate agents won't offer.
"I can't keep up the yard."
As we age, the physical strain of yard work can be too much. In the summer, there is grass that needs to be mowed, gardens that need to be weeded, flowers that need to be mulched, and trees to trim. In the winter, there are sidewalks to shovel and the danger of falling is increased.
"I can't do steps."
People who live in multi-story homes may have difficulty navigating the stairs due to injury or age. Those with mobility issues, including using a walker or wheelchair, may find that steps are impossible. The fall risk is heightened when there are stairs in the house. When going up and down stairs becomes difficult, it may be time to look for a home on a single level. Senior care facilities are built with mobility in mind.
"Stairways are a common location for falls, and they result in a disproportionate risk of death or severe injury."

from "A review of stairway falls and stair negotiation: Lessons learned and future needs to reduce injury" by Jesse V. Jacobs
"I need medical help for myself or my spouse."
There are many choices in senior care, from independent living in a condo to full nursing home care. Some facilities will allow seniors to transition between the different levels of medical care as their needs change.
"I want to retire and enjoy a community of friends my age."
Many senior living places will have activities for the residents. A friend who recently moved into a care facility told me that there is a free happy hour every day in the common room. He loves having a glass of wine before dinner with his new friends.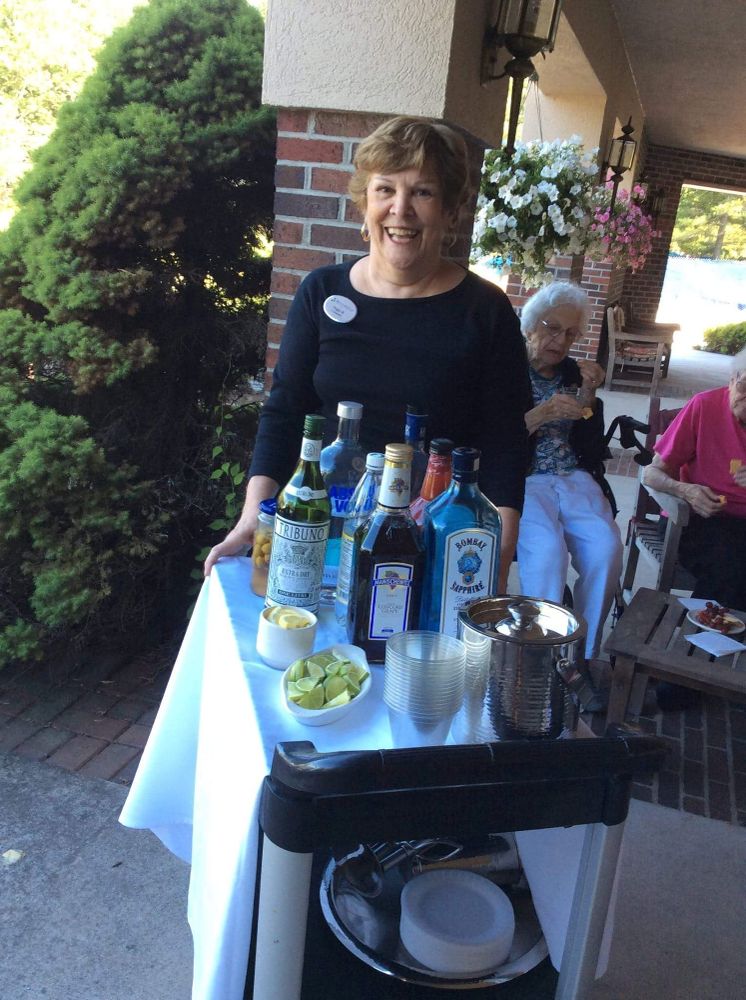 It's Time To Sell The Family House
If the home has been owned for a long time, it will have a significant amount of equity. Some seniors will own their house without a mortgage or bank loan. They will be able to sell the house and realize the full amount of profit. Others will have paid off 40% or more of the loan, which can still be a significant amount of money. The equity in the home is value that is stored. When the home is sold, that equity becomes money in the bank that can be used for senior care.
Senior care facilities can cost a lot of money. In 2019, the average cost of assisted living and memory care is $4,000 per month with memory care costing an additional 20%.
Senior care facilities, which offer the flexibility of a continuum of care from independent living to skilled nursing, can cost an average of $3350 per month plus entrance fees of $80,000-150,000.
For many families, selling a home can be an important source of money for paying for long term care expenses.
Upward Home Solutions can help you with a quick house sale.
How Much Does Senior Care Cost?
Are you wondering how much money you will need to live in an assisted care facility? eCareDiary's Cost Calculator can help you understand how much money you will need for long term care.
Upward Home Solutions simplifies the transition to senior care.
When you or your loved one is transitioning to senior care, UHS has solutions for selling the house. You may not want to make expensive repairs or updates. Upward Home Solutions will buy your house As-Is and you do not have to clean it out. You can take what you want and leave the rest.
If you want a guaranteed price and a scheduled closing date, don't list with a Realtor. A real estate agent wants to help you sell your home. Upward Home Solutions are cash buyers. We want to buy the house from you, eliminating the "middle man" and the uncertainty.
When you sell your home to Upward Home Solutions, you pay ZERO commissions and ZERO closing costs. This saves you THOUSANDS of dollars. You will have more money to pay for senior care, and more peace of mind. We will give you a cash offer on the house without closing costs.
What is the process to sell my house as is fast?
Contact Us
Call 614-705-0866 and talk to Amy. She will answer all of your questions and set up an appointment for Tim to look at your house. If you are already in senior care and prefer not to meet, we can set up a phone appointment.
Or fill out our online submission form and Amy will give you a call or send you an email.
Meet with Tim S.
Tim Smith will take a quick peek at the inside and outside of the house. Don't worry – he's not looking at your stuff. (We've seen it all!) Tim will then present you with a CASH offer. If you like the offer, you can sign a contract and set a closing date. If you need more time, no problem! Tim will follow up in a few days.
We will help you every step of the way.
Our professional team handles dozens of sales every month and we are used to complicated situations. Some of the situations that we can help with include
Probate
Multiple owners on title
Tax liens
Foreclosure
Inherited house
Rental house with tenants (with or without a lease)
Problems with the city
Code violations
POA (power of attorney)
Owner is out of state
Owner is in a senior care facility
Legal issues
Our team will work through everything with you to ensure a smooth sale and closing of the property. Your transition to senior care just got a lot easier.
Can I Sell My House Online?
Yes. Upward Home Solutions has worked with homeowners who live in other states and even other countries. We can accept digital signatures and work with a title company that sends the agents to you. Of course, we will need to take a few extra steps to verify your identity, but many sellers have been pleased with the services we provide. You do not have to be at the closing in-person.
During the global pandemic, we have worked hard to keep everyone safe.
Every house, every situation, every closing is unique. That's why we offer a variety of flexible solutions to help transition to senior care and sell my house Columbus, OH.
What Makes UHS Special?
You've probably seen the signs: We Buy Houses
Or the ads that feature cute cavemen wanting ugly houses.
Those are not us.
We are a locally owned business, not a franchise with a criminal record. The owners of Upward Home Solutions are lifelong Columbus residents who have been building a business and raising a family in Central Ohio. Their first purchase was 15 years ago and the business has only grown stronger.
Upward Home Solutions has been featured on local TV stations for their work revitalizing neighborhoods.
We are proud of the A+ rating we have earned at the Better Business Bureau.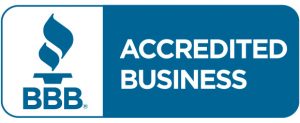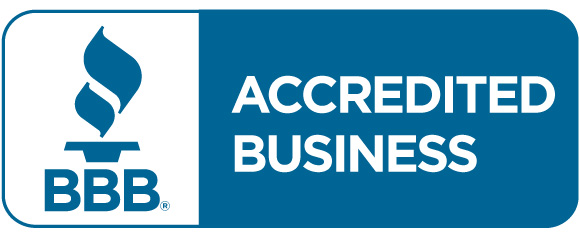 When you are looking for companies that pay cash for homes, Upward Home Solutions should be your first call. We make the transition to senior care easier with funds to support your new lifestyle. Families and homeowners agree that UHS works with integrity to provide you with the best home selling experience.
Call 614-705-0866 Today
And be on your way to living without worry in senior care. More Articles
Get a cash offer on your house.