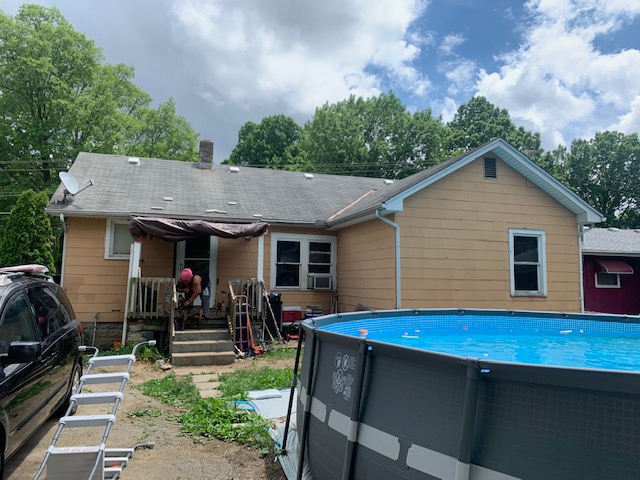 Should You Renovate Before Selling?
If you are planning to sell your house, you may be wondering if you should renovate before selling. There are more than a few questions to consider. Among other things, you'll want to give some thought to the speed at which you want/need to sell and how much you're able/willing to invest in repairs.
Many homeowners think that they will be able to sell their house for more money if they make repairs. However, it is a gamble and you might not be able to get your money back when the house sells.
Do You Want To Sell A Home Fast?
If you want to sell a home fast, you may not want to renovate. Home repairs can take a lot of time. First, you will have to come up with a plan and a budget. Second, you will have to find a contractor. Finally, you will have to wait for the repairs to be completed.
When I decided to do a minor home renovation project on the front porch of my house, I was shocked by how much time the project took. I thought that the whole renovation would take about a month. However, there were many unexpected delays and the project took over three months to complete.
In real estate, time is money. Remember, houses cost money to own: while you are waiting on the renovation, you will still be paying utilities (electric, gas, & water), insurance, and property taxes. 💸
Companies that buy houses for cash let you avoid making expensive repairs. Not only are they willing to give you money immediately, but they also take on the full risk and cost of home renovations.
Cost of Home Renovations
In addition to wasted time, home renovations can be expensive. Did you know that the average kitchen renovation costs $25,000?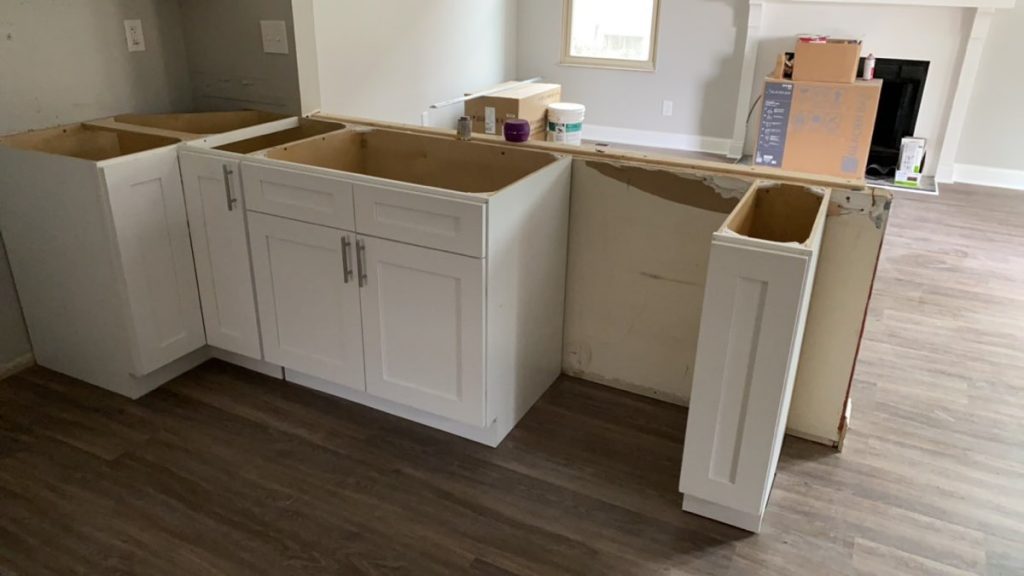 The following chart from Homeguide.com shows an average cost of common home remodeling projects in 2021.
| | |
| --- | --- |
| Whole house (low-end) | $15,000 – $40,000 |
| Whole house (mid-range) | $40,000 – $75,000 |
| Whole house (high-end) | $75,000 – $200,000 |
| Full gut to studs & remodel | $1000,000 – $200,000 |
| House exterior | $6,000 – $20,000 |
| Roofing | $5,000 – $11,000 |
| Kitchen | $10,000 – $50,000 |
| Bathroom | $5,000 – $25,000 |
| Bedroom / living room | $1,500 – $10,000 |
| Basement/Attic | $20,000 – $75,000 |
Table from homeguide.com
As you can see, renovations can be quite pricey. Note that in the case of a foundation repair, you won't even know how extensive the damage is until your contractor begins work. Last summer, I wanted to have some cracks in my foundation repaired. I thought it would be a fairly simple and straightforward job. Boy, was I wrong! Three estimates, one engineer, and $15,000 later, my house has the structural supports it needs to stand for another hundred years. But for those expecting a simple, inexpensive fix, the cost of home renovations can be an awful surprise.
What Is Your Budget and How Will You Pay for Repairs?
If you decide that you should renovate before selling, you will need to figure out a budget and find the funds. Maybe you have thousands of dollars sitting in a bank account. If so, good for you! Most people, however, will need to get a loan or home equity line of credit to fund major repairs. With this in mind, it's worth asking: Do you really want to go into debt on a house you plan to sell in the near future?
For those that can find the money necessary for home renovations, remember that you may or may not get the money back when the house is sold. Those funds, on the other hand, are gone as soon as work starts and the house goes on the market.
What Is Your Tolerance For Chaos During Remodeling?
While your house renovations are underway, you will be living in a construction zone. If you're renovating a bathroom, you will not be able to use the shower, sink, or toilet for an indefinite period of time. Renovations can also cause debris in the home. Drywall repairs, for example, are unbelievably messy. When I had a small patch of drywall repaired, I quickly noticed that a cloud of fine white dust had settled over the whole house. It took weeks to clean the dust from every windowsill and picture frame.
Also, think about what you will do if the renovations take longer than expected or overrun your budget. Are you available to coordinate the project, remove everything that's in the way, let people inside the house, and make sure things are done correctly? It can be a big commitment.
Do You Know What Home Buyers Want?
When considering if you should renovate before selling a home, take an honest look at your experience with house projects. How confident are you that you can guess what a buyer will want?
Several years ago, I decided to paint the spare bedroom. I went to the paint store and picked up some samples. After careful consideration, I picked out what I thought was a lovely salmon color. I painted the whole room in that color — two coats! — before I realized how horrible it really was. This was not the calming light salmon hue I had envisioned… in reality, slathered all over my walls, it looked much more like Pepto Bismol pink! 🤮
When I made that ridiculous paint decision, I had to fix my mistake. I bought more paint (not cheap) and spent several more days re-painting. I wasted time, and I wasted money. Now imagine having to guess what color a buyer you don't even know will like. If you choose wrong, you've wasted that time and money.
The HGTV shows about renovating old houses make it look easy. However, they are backed by a team of design professionals and deep pockets of money.
People who buy houses for cash don't care what the home looks like inside. They don't care if your walls are Pepto Bismol pink or eggplant purple — they know just what changes to make because that's their job.
It's Your Time and Your Money. Use Both Wisely.
The question of whether or not you should renovate before selling is a gamble. Maybe you will be able to get your money back. But maybe not. Do you have the time, money, and experience to be confident that the renovations you make will increase the value of the house?
If you are moving in a hurry and need to sell a home fast, remodeling that home is just not an option. Construction projects always take longer than expected.
This is where cash for home companies can serve a real purpose and be of immense value to certain folks. Instead of going crazy fixing up your house, you can sell quickly at a fair price to local buyers. You can move on to bigger and better things without getting bogged down with all the hassles of selling your old place. Sure, you could be replacing a toilet in the home you're trying to leave, but you could also be sipping a margarita on a secluded beach in Florida, cash in hand. 🌴🍹
Final Thoughts on If You Should Renovate Before Selling
Perhaps this all feels overwhelming. Don't let the pressure get to you, but know that you do have options. It may be worth considering what selling the house as-is would look like in your situation. Run the numbers, assess your timeline, and decide the amount of energy you're willing to expend.
Contrary to popular belief, you really don't have to renovate before selling. Direct home buyers like ours will give you a fair cash offer on your house in any condition. We're honest with our clients and work on their timelines. The sale of a house can happen as quickly as 10 days, but we can schedule it months into the future too. For us, it's really about finding win-win solutions that everyone feels good about.
Upward Home Solutions is the #1 local home buyer in Columbus, Ohio for a reason.
Call today for a no-obligation, cash offer on your property.
614-705-0866 More Articles
Get a cash offer on your house.