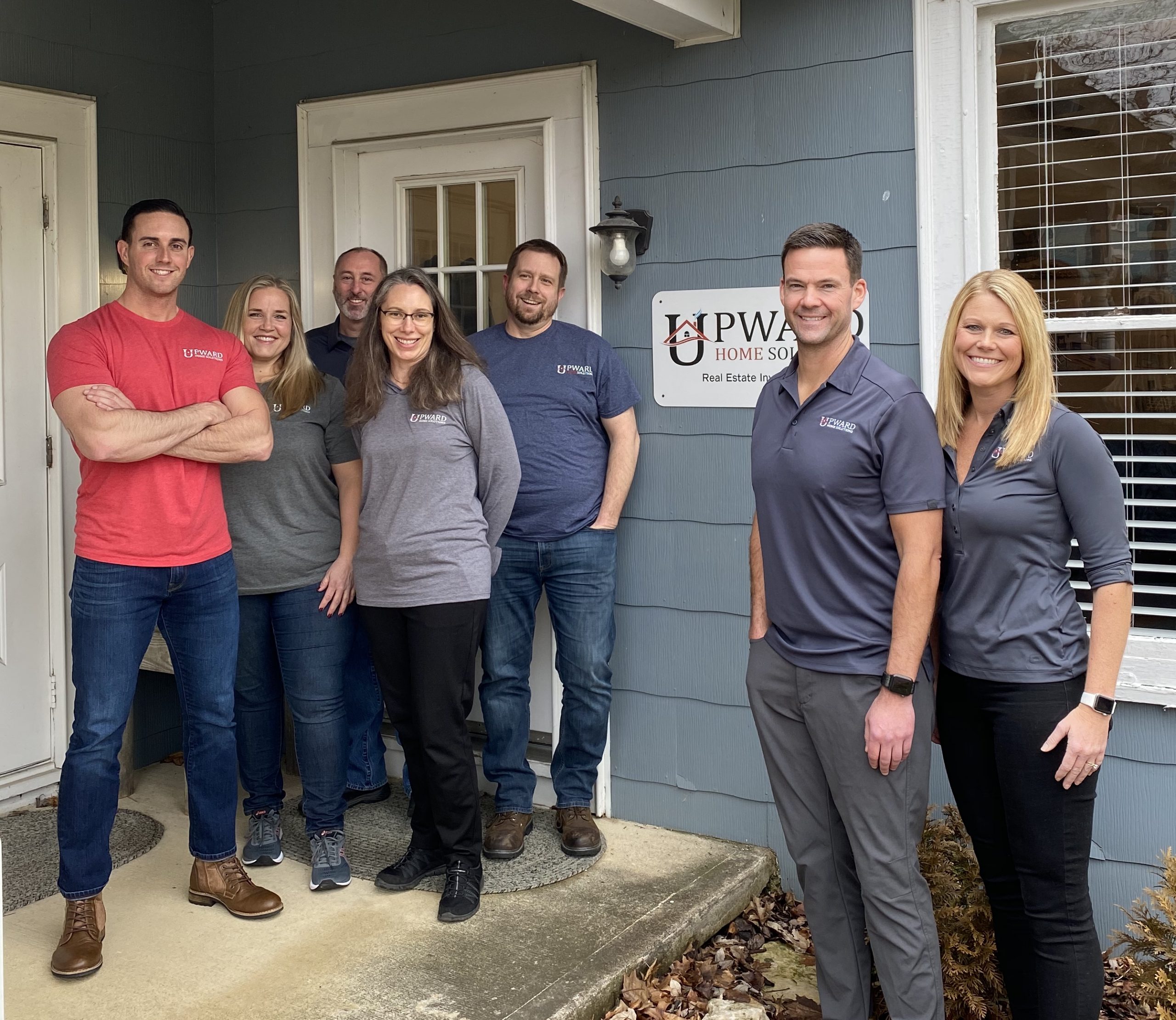 Refer an Abandoned House, Get Cash
Everyone knows that an abandoned house is an eyesore. When you have a vacant house on your street, it can devalue the other properties in your neighborhood. It can lead to a transient element that jeopardizes neighborhood safety or it can simply attract raccoons, rats, and other critters you probably don't want around your home. But what can you actually do about an abandoned house?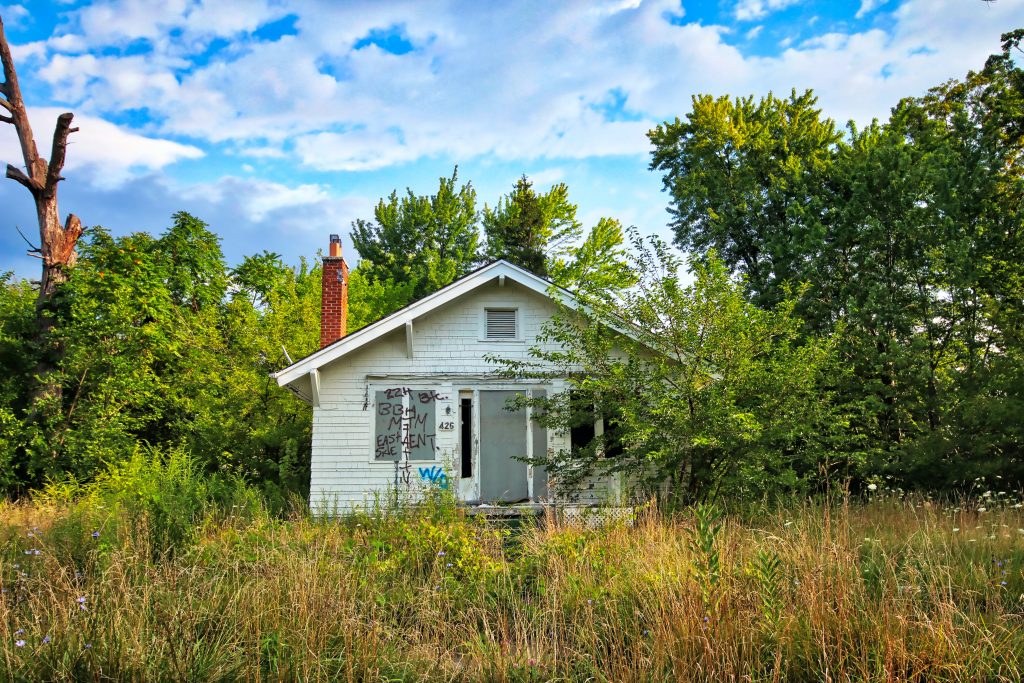 You have three basic options when it comes to dealing with abandoned houses. You can contact the city, talk to a renovation team, or — the definitely not recommended alternative — you can commit arson. Don't commit arson.
The 3 Choices for Dealing With an Unoccupied Property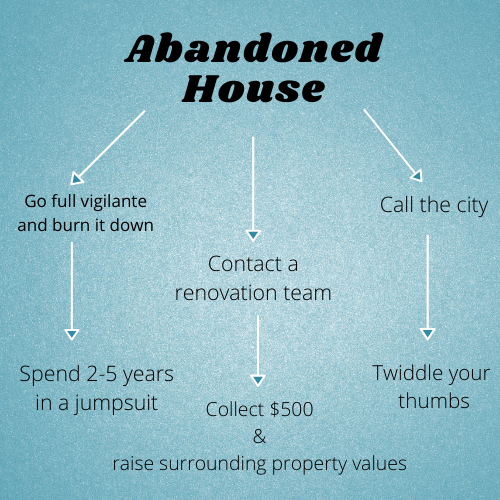 Option 1: Call the City
The Vacant Properties Rehabilitation Program is a great initiative, and we love to see city money going toward restoring neighborhoods and communities.
The program has a website for reporting vacant properties in Columbus, and we say give it a shot. We can't really say how quickly this process will move for you, but hopefully Columbus is on it!
Option 2: Call a Dangerous Audible
To be very clear… do not burn down an abandoned building in the hopes that it will have any positive impact on your neighborhood. For starters, committing arson will only add to the crime stats in your part of town. Secondly, controlled burns are very difficult to achieve. Why do you think firefighters go through so much training for it? Chances are that you'd burn down a lot more than one abandoned house. Lastly, your neighborhood will matter significantly less to you when you're in prison.
Okay, now that we got that out of the way… how about a safer, speedier way to deal with abandoned houses?
Option 3: Call a Local Renovation Team
The easiest way to deal with an abandoned house quickly is to contact a local cash buyer. They'll ask you for whatever basic details you may know about the house such as the address, condition, and info on how to contact the owner. Even if you don't know anything about the owner, it's fine. That's all public record and easy for renovation teams to research.
From there, different cash buyers will handle things differently. For our part, the process looks like this: We assess the property from the outside. If it's a good match for our goals, we'll ask the owner about their interest in selling as-is. If we agree on a sale, we pay the owner. But guess what? We also pay a $500 referral fee to the person who brought the tip our way. Then we renovate the house to enhance curb appeal and increase surrounding property values in the neighborhood!
Have a Neighbor Who Could Use a Company Buying Houses in Columbus?
Our friendly team is always looking for abandoned house referrals. We pride ourselves on the services we offer, and one of the most fun parts of our work is giving out the $500 cash rewards to Columbus residents!
Watch as Tim and Amy surprise John at his house with his $500 in cash!
If you know of a house or a homeowner who could use our home buying services, we've made it really easy to let us know. Just fill out the UHS home referral form. There is no limit to how many owned or abandoned houses you can refer to us!
Who knows? Maybe Tim and Amy will be knocking on your door next!
We're also happy to answer any questions about our referral program. To that end, you may find it helpful to read our posts on "Referral Program FAQ" and "Find A House, Get $$." Otherwise, feel free to give us a call or stop by the office! ☺️
A Few Google Reviews From Happy Clients
Don't take our word for it! Read some of the many reviews people leave us.
Phillip Lanier ⭐️⭐️⭐️⭐️⭐️ "Tim is honest and trustworthy. Make sure you call Tim first before talking to anyone else. My mom needed to move closer to me and I called around to different, "We Buy Houses" and "Sell your house fast" ads in Powell, Ohio. Some phone numbers were disconnected, others never got back to me and the rest seemed shady.

My guards were already up when I call Tim but immediately, I knew I was dealing with a professional. Tim was able to give my mom a fair cash offer and I was able to move her in with me very quickly. So the next time you are thinking about calling one of those, "We Buy Houses" or "Sell Your House Fast in Powell, Ohio" ads. Don't bother. Call Tim first."
chad warren ⭐️⭐️⭐️⭐️⭐️ "I highly recommend Upward Home Solutions. Tim Smith was very informative, easy to talk to, and followed through with every single detail he promised me. He took extra care in making sure my needs were met. Selling my house was a breeze, I cannot recommend this company enough."
Maria Juarbe ⭐️⭐️⭐️⭐️⭐️ "Tyler was very responsive and helpful, not to mention a very smooth stress free process! I tend to have many questions, and he was very willing to help me and provide an abundance of knowledge! Glad I was able to work with them!"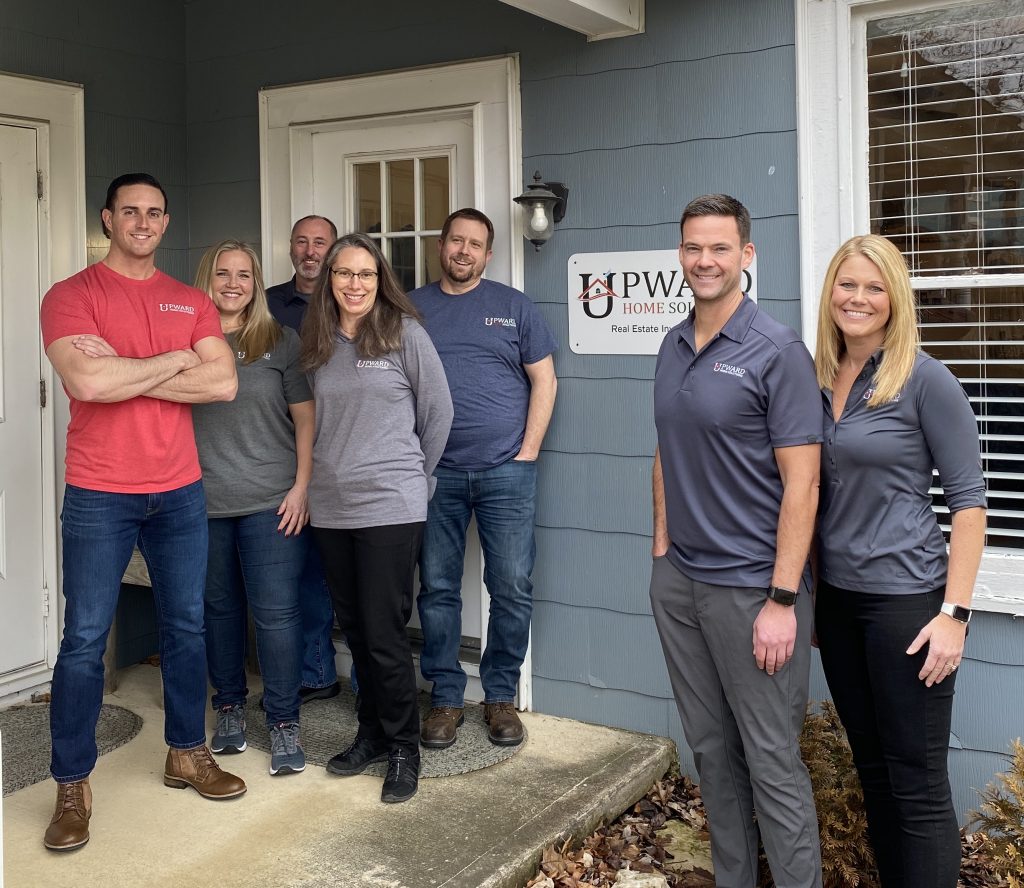 We Really Do Operate Differently
As you probably know, there are some "we buy houses" scams out there. Upward Home Solutions, however, is a local business and advocate for Columbus housing. We stand up to all 7 questions you should ask anyone who buys houses and our business is run by a local husband and wife team (think Fixer Upper power couple). We have bought and rehabbed hundreds of Columbus houses over the past decade.
The Upward Home Solutions Team includes experts in probate, and a dedicated member who makes the closings smooth and on time. As our reviewer, Phillip, mentioned above, we answer our phones and take time to deal with you as professionals should. Unlike other "we buy houses" businesses, Upward Home Solutions is investing in neighborhoods around where we've lived and raised our kids for years.
And we don't just get reviewed well by individuals… 😉
Always Look For Local Companies with A+ BBB Reviews.
We are not a franchise. Come visit our office in Powell, Ohio and say hello! Let us know about an abandoned house you want gone or ask us any questions you'd like. Feel free to read our reviews on Facebook, Google, and the Better Business Bureau. At the BBB, Upward Home Solutions has earned an A+ rating, and that's something we're proud to bring to every deal we make in our beloved community of Columbus.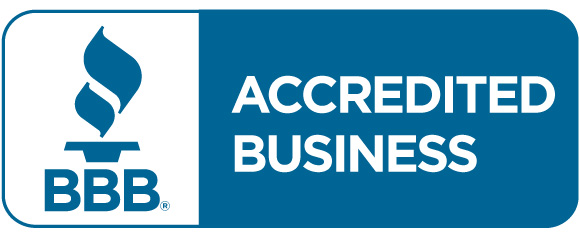 You have options when dealing with an abandoned house on your block. But for speed, ease, and a cash reward, you really can't beat calling a renovation team. So if you know of any abandoned houses in the Columbus area, give us a ring. If you're not in Columbus, follow these steps to find a legitimate local home buyer, and elevate your own curb appeal today! More Articles
Get a cash offer on your house.