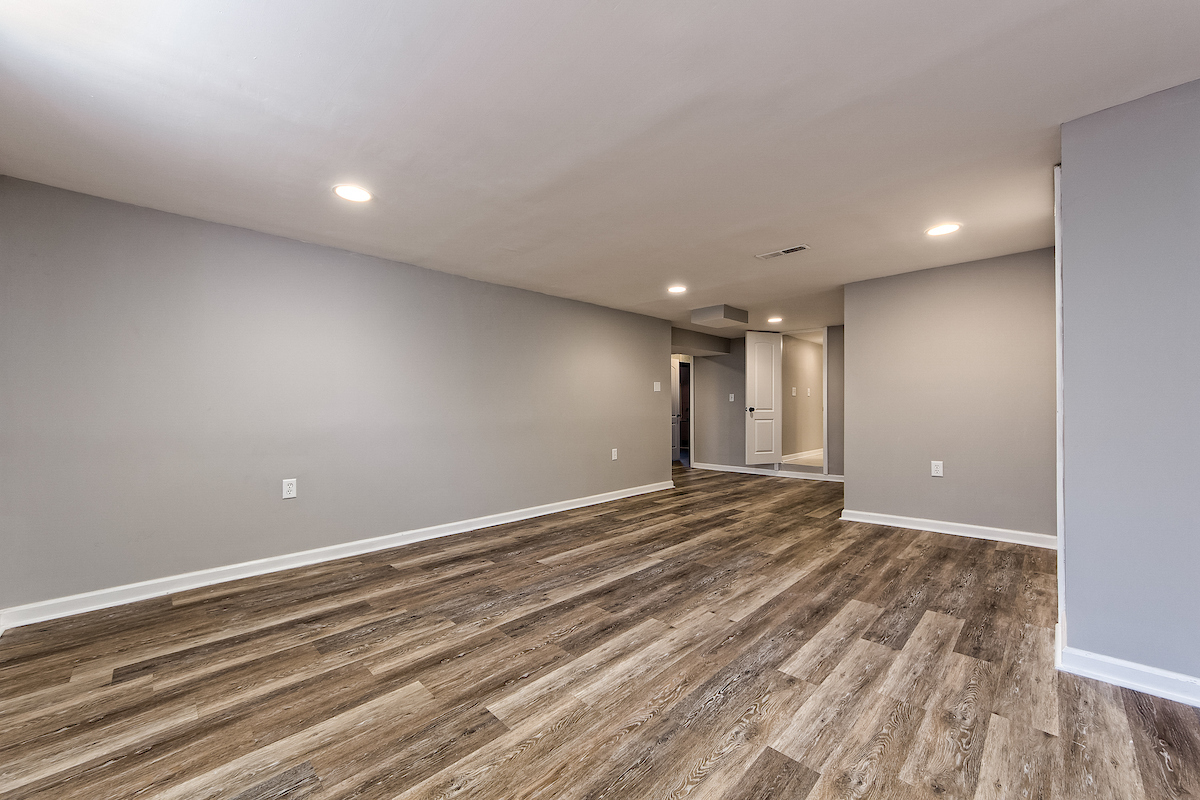 6 Modern Basement Remodeling Ideas
The UHS Team
Jun 20, 2022
William Shatner may not have called basements the "final frontier," but the average home's lower level feels like it… Unfinished. Unrealized. Underutilized. Luckily, a few strategic basement remodeling ideas can save the day and take your basement from 'uninhabitable' to 'totally awesome.' Who doesn't want that? So, strap in for some of out-of-this-world modern basement renovation tips. We're on a mission to turn your lower level into a top priority, and resistance is futile.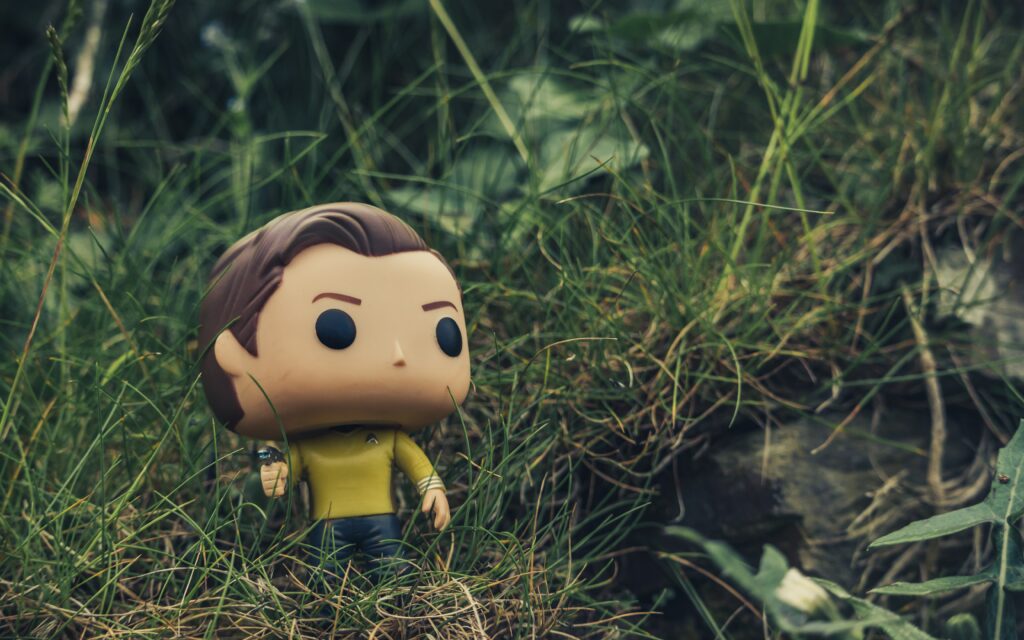 These 6 Basement Renovation Ideas Will Transform Your Space in 2022
There are a few things to consider when remodeling your basement. Budget is a big one, of course. As house flippers, we have to keep our bottom line in mind. For that reason, we have some great cost-saving tips for you. And yes, it is possible to do some great basement renovation work without breaking the bank.
Just as we tell people with bedroom remodeling, you don't have to stay up on trends and go the modern route. If you're not worried about resale and/or you have a strong preference for some specific style, by all means go for that. But from this point forward, we're assuming that everyone is looking for the hottest contemporary basement remodeling approaches that will work on a typical lower level, regardless of architectural style or layout.
So… that's what we have for you!
Better Natural Light
The first of our basement remodeling ideas isn't an addition per se, but maybe a sort of subtraction. Most basements could use less wall space and more natural light. If at all possible to add some window coverage, we recommend it (okay, so, it is an addition after all).
Hopper windows like the ones pictured below can be a great choice for basements that lack the above-ground wall space for vertically longer windows. At the end of the day, anything to help you brighten up the space is probably a plus.
Remember: a modern basement is a well-lit basement.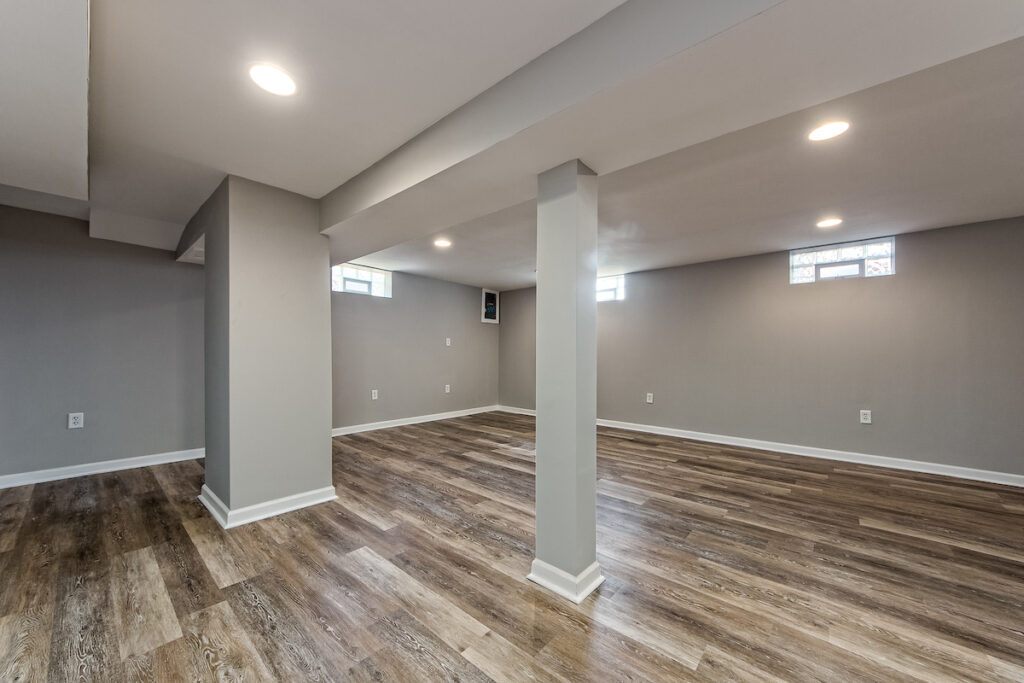 Strategic Drywalling
Putting in drywall is expensive. One great way to avoid the exorbitant cost of filling an entire space with drywall, is to fix your drywall directly to the joist. Another option is to not put anything in the ceilings at all. We just did this on a giant unfinished basement in Bellefontaine (photos are down below) and love the way it looks! When we do this, we use the lighting, ceiling, and flooring approaches also detailed below. Basement remodels that follow this process give off a very contemporary/industrial vibe.
Nice Floors
Flooring is certainly a focal point of any space. Putting in a quality hardwood material over the concrete foundation of your basement floor will help define the room's aesthetic in a pleasing way. There are upsides and downsides to different flooring materials and we all have our preferences, so we encourage you to brainstorm what your space calls for and take home a few quality flooring samples for comparison.
Higher Ceilings
Most people have moved on from the 1970s by now, but many old houses haven't exactly followed suit. While shag carpeting is certainly a novelty at this point, we still see a good amount of drop ceilings on our basement renovation sites. That's because many builders continued to make these through the nineties, and a lot of lower levels haven't been updated since then.
Raising a basement ceiling can have desirable effects — both aesthetically and spatially. You might be surprised by just how much it opens up the room.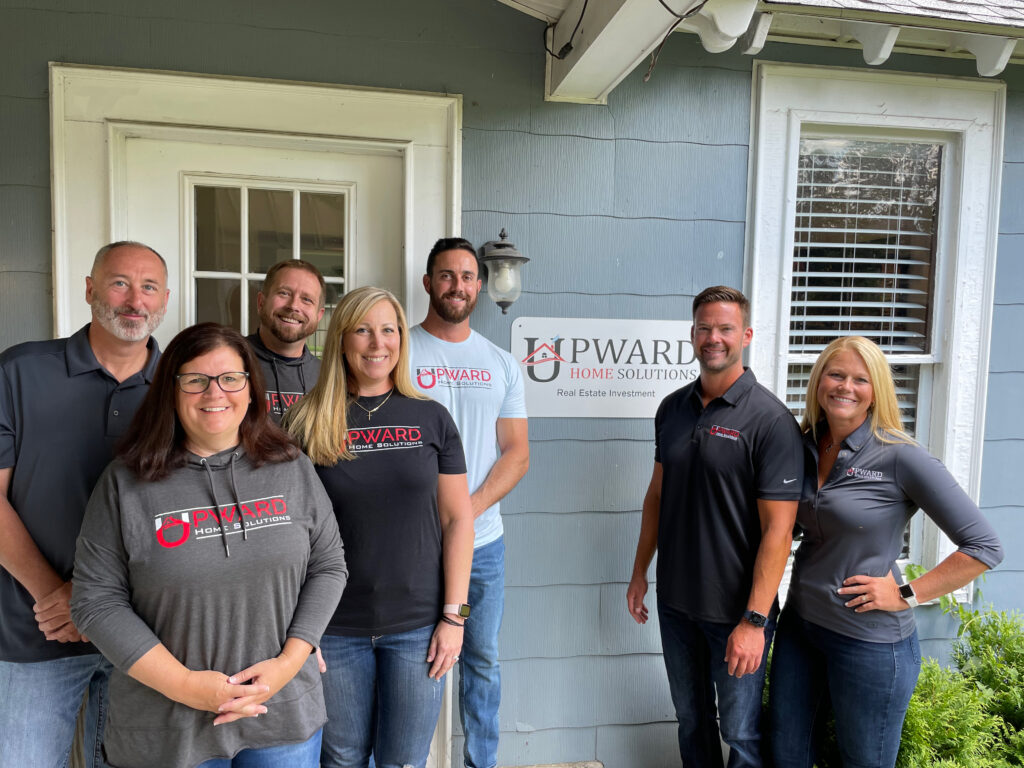 More Lighting Fixtures
I know what you're thinking… more lighting?!? Heck yes, good buddy. If it's not possible to add more natural light to a dim basement, substituting with plenty of artificial light should be your next move. In a perfect world, however, you'll have a good amount of both.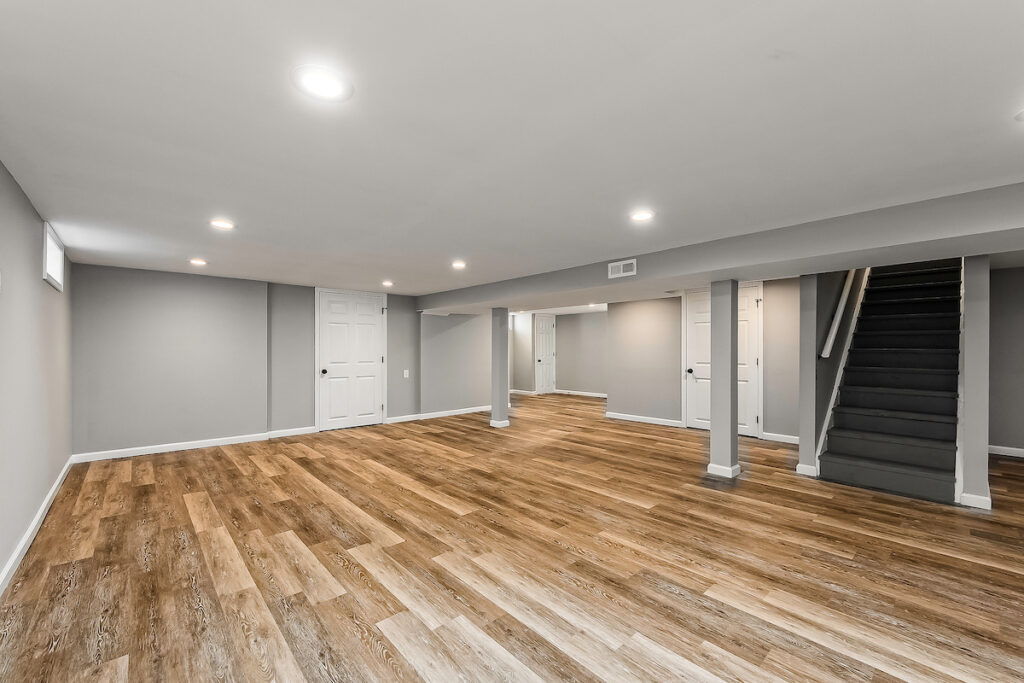 Darker Ceiling Paint
The basement remodel project below is the one out in Bellefontaine, Ohio that we mentioned above. As you can see, it's a relatively large level with plenty of ceiling space. By using black paint for this, the space benefits from a pleasant juxtaposition between the darkness of the ceiling and the multitude of lighting fixtures that line it. Grey is also a viable option (as seen above), depending on your goals and the set up of the space.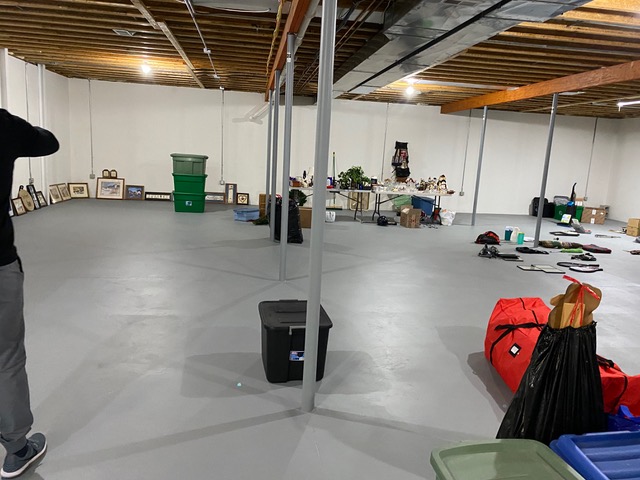 Dreaming up a Modern Lower Level
At the end of the day, these six basement remodeling tips have been invaluable to us when it comes to building a distinctly modern lower level. While taking a basement completely across the finish line will require a few more steps, this list will take you a good ways on the vast majority of contemporary basement remodeling projects.
We consistently use these tactics on our own basement remodels, so we hope they can be of some help to you as you approach yours.
Happy renovating, friends! More Articles
Get a cash offer on your house.