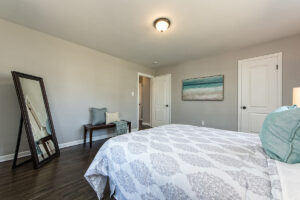 4 Awesome Bedroom Remodel Ideas
Over the last couple of decades, the way that folks use master bedrooms has evolved. On top of this shift, we know that style and manufacturing changes (i.e. new furniture and functionality options) are always simultaneously impacting what the ideal master bedroom set up looks like. With all this in mind, it's perhaps unsurprising that exciting bedroom remodel ideas are at such a premium. Here are four of our favorite individual areas to focus on when upgrading your master bedroom.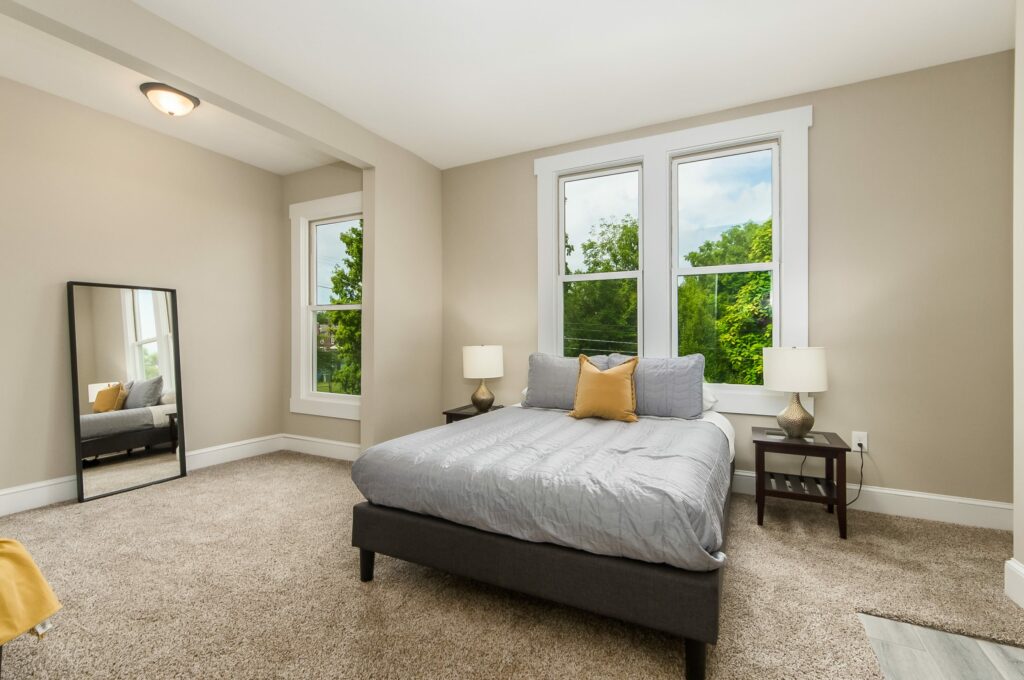 What Do You Want Out of Your Bedroom Remodel?
The most important consideration throughout the bedroom remodeling process is how you plan to use the space. While the style and practical features of master bedrooms have changed over the years, you're not necessarily bound to what happens to be trending right now. This is your bedroom, after all. It should reflect your lifestyle and comfort needs. While it's wise to ensure you don't cause yourself future home resale issues by making problematic structural decisions, an unusual accent or even tiling that's ahead of its time are certainly fair game when it comes to bedroom remodel ideas. Do what makes you happy!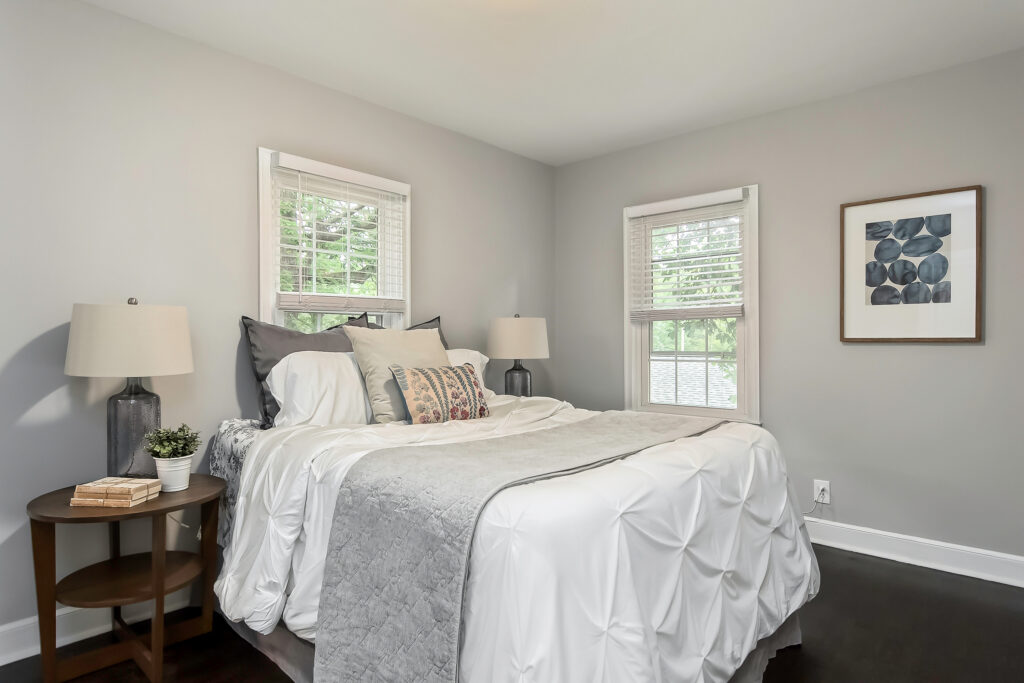 Still… if you're anything like us, you probably value keeping your home up to date and stylish. So, here are four bedroom remodel ideas and areas to focus your energies on — ideas that will help you get the most out of your bedroom remodel project.
4 Trendy Master Bedroom Remodel Ideas
Brighten up the Color Palette
Dark tones are not exactly leading the interior design game these days. Maybe it's the fact that we spent so much time indoors over the last few years and are just plain tired of staring at gray walls. Maybe it's something else entirely. Regardless, brightening up your color palette is the way to go if you want to stay on top of the trendiest bedroom remodeling ideas. Not only will this give your bedroom an extra dash of pizzaz and enhance its value (for anyone looking to sell in the near future), but it can also create the illusion of extra spaciousness!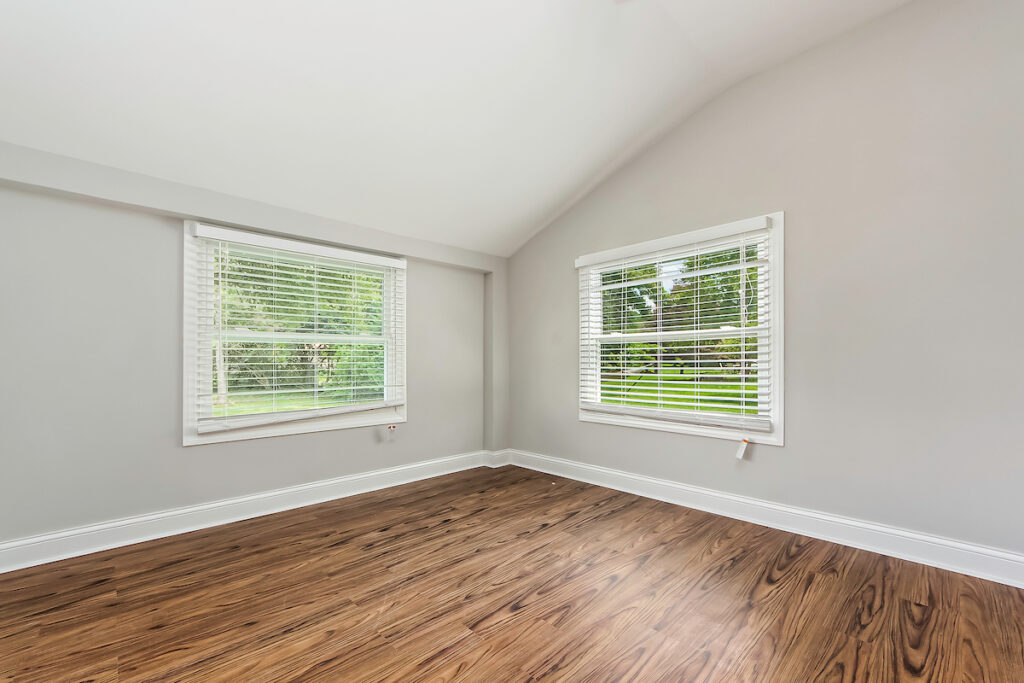 …And the Tiles While You're at It
Just like the colors you choose for your wall and ceiling paint, your tiling selection can both raise the value of your bedroom and make it look bigger. In fact, these two bedroom remodel ideas can work in conjunction with each other to significantly elevate the mood and atmosphere of a master.

Updating the color of your floor tiling may or may not be a bedroom remodel idea that sparks your inspiration. Moreover, it can be difficult to envision what new flooring will even look like in the context of a space that's still in the works. Do a little research to get ideas and consider your options. Whether a tile switch gets you jazzed or not, we promise that brightening things up can have a super charming effect on the way a bedroom feels.
Update Any Lighting Fixtures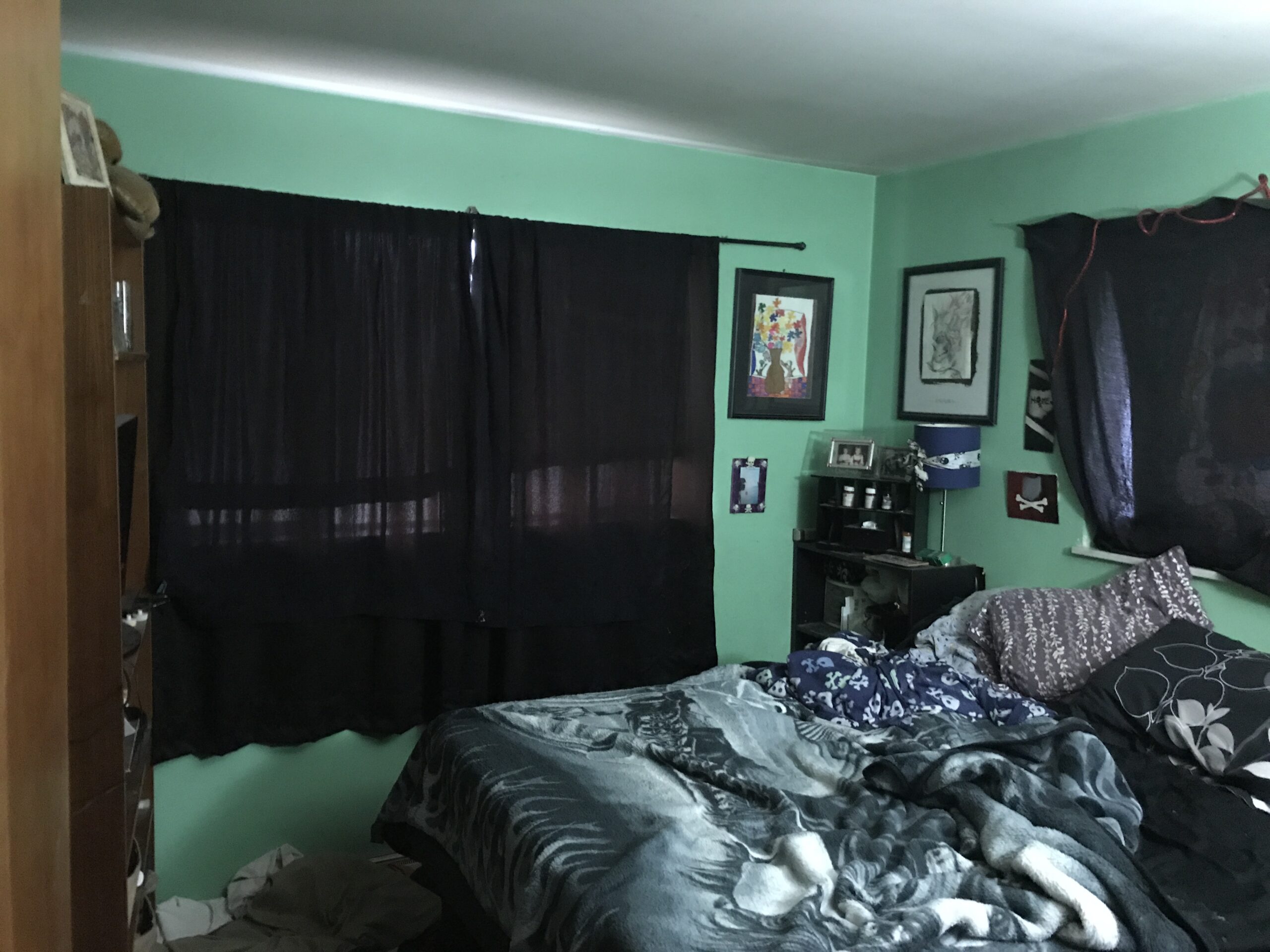 Adding the right chandelier or ceiling fan can quite literally cast the entire room in a new and more flattering light. This can be an especially impactful bedroom remodel idea in the event that the space has been limited to table lamps and/or other outlet-dependent lamps up until now.
Wondering where to buy? Check out this list of the best places to purchase lighting fixtures in 2022.
…And Don't Forget Those Plumbing Fixtures
Since our bedroom remodel ideas shouldn't exclude any crucial space, let's step out of the bedroom proper and into the master bathroom for a moment.
I think most of us can agree: few things will sabotage a morning quite like an inadequate shower. We all fear the horrors of low water pressure, bad shower heads, and that most dreaded of fates: not enough hot water. But the aesthetics of a master bath day after day can also have a distinct effect on us.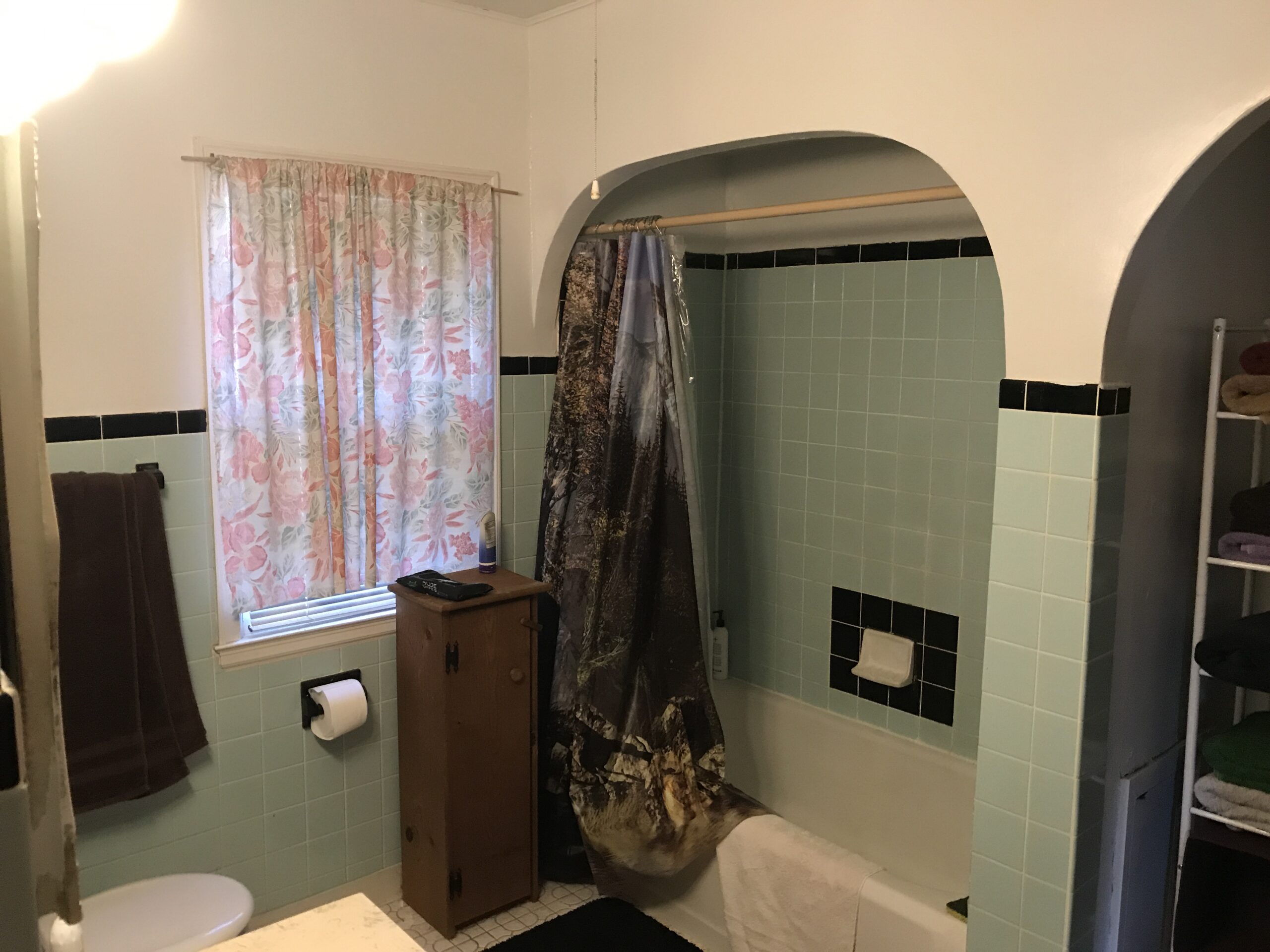 For instance, imagine the familiar scenario: you wake up a bit exhausted with a long day ahead. You trudge into the bathroom. First, imagine you hop into the "After" shower above. The hot water on your back gives you a boost and you think about your morning cup of coffee.
Now imagine showering in the "Before" bathroom before we transformed it. Not to be overly dramatic here, but there is a kind of low-level despair one feels starting and ending their day in a dingy bedroom/bathroom. Maybe your toilet doesn't flush right. Maybe you feel like one more day of staring at your salmon-colored bedroom walls is going to drive you insane. A boring bummer of a bedroom can be easily remedied by implementing a few strategic master bedroom remodel ideas. So, don't wait until you're tearing out your hair!
Bedrooms that don't let you recharge your batteries or feel rejuvenated can take their toll, but one that does? Well, that's basically heaven on earth.
Know of a House that Needs Flipped?
From bedroom remodel ideas to bathroom renovations and basement upgrades, Upward Home Solutions is here to help. If you know of a home that's in bad shape; a home that needs a ground-up renovation team, please let us know! We'll pay you for the tip if we buy the home, so who knows… As our team follows your tip, maybe you'll turn around and use the reward money to knock out one or more of these bedroom remodel ideas in your own home! More Articles
Get a cash offer on your house.