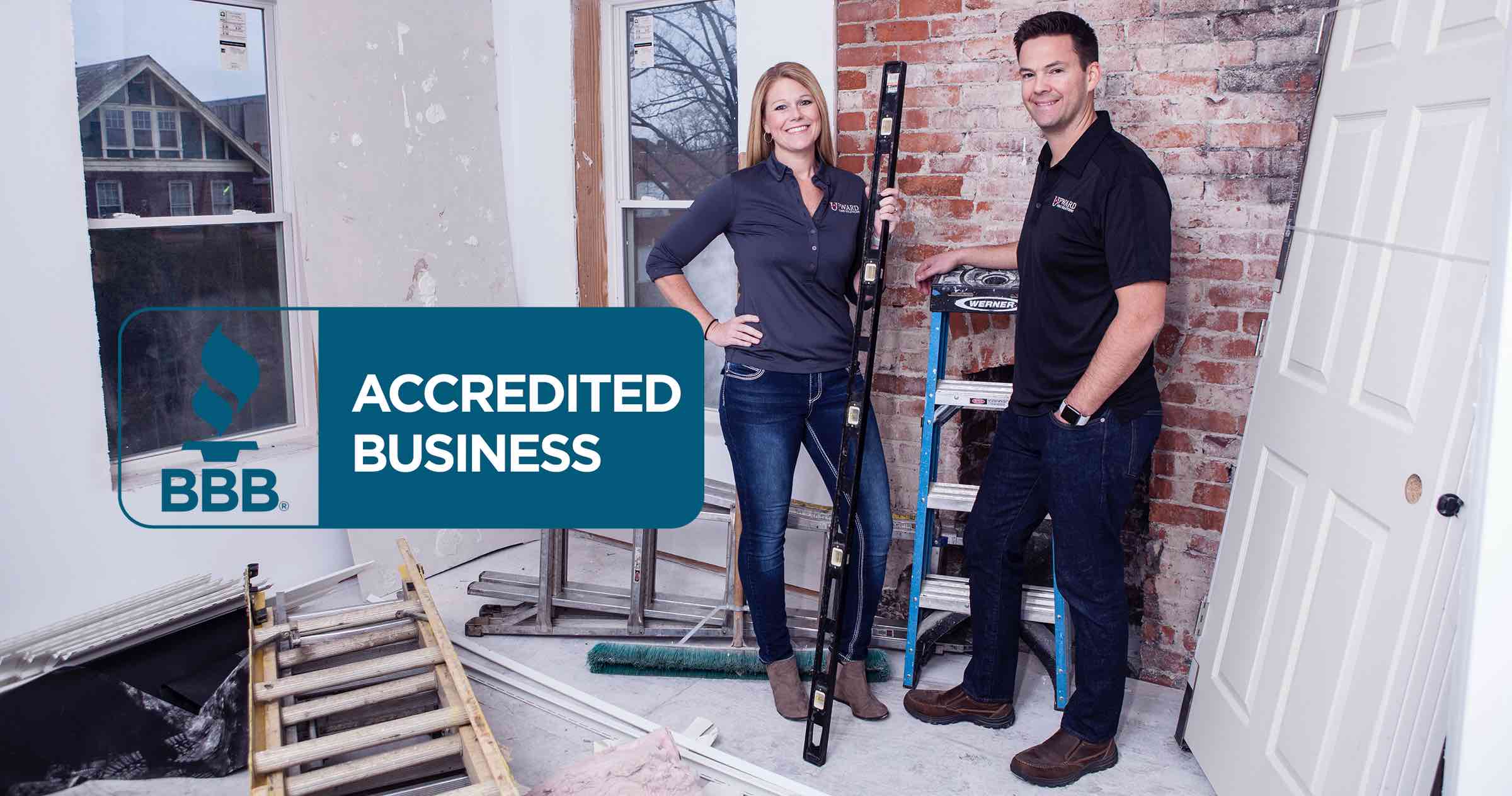 Buying Houses In Columbus: The Good Guys
Buying Houses In Columbus: The Good Guys
Upward Home Solutions Is Buying Houses in Columbus and Central Ohio.
You've decided to sell your home and you want to find the "good guys." You want a fair price and you want the transaction to be as easy as possible. Upward Home Solutions is the team you have been looking for. We are buying houses right now in Columbus.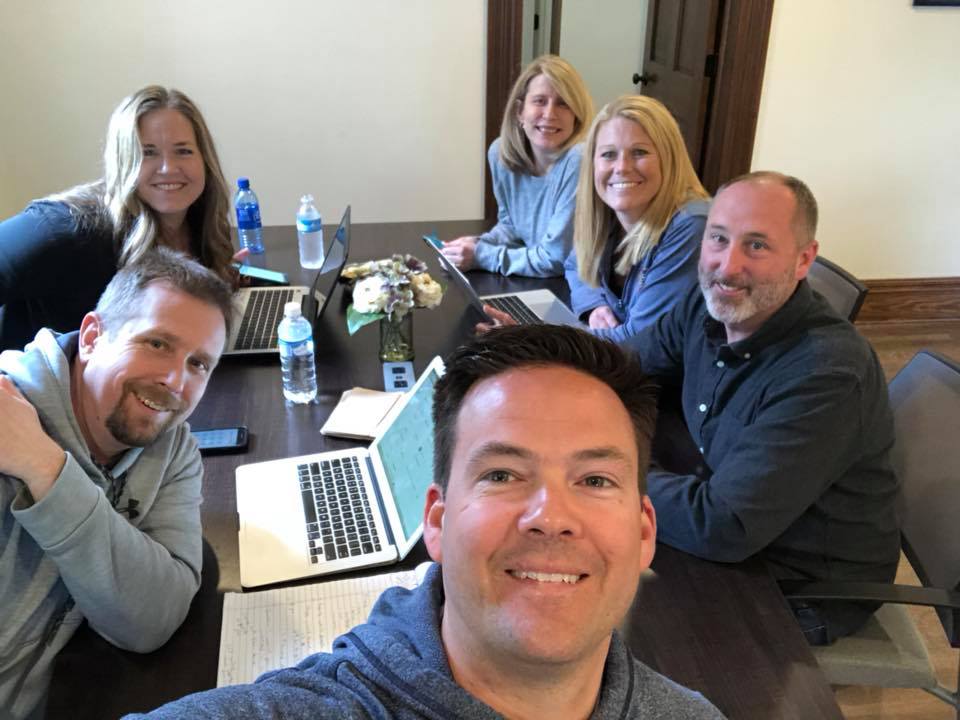 You Have Come To The Right Place!
We are the good guys.
Upward Home Solutions has been helping homeowners in Central Ohio for many years. Our team will help you every step of the way.
We know there are other companies out there buying houses in Columbus.
Make sure you do your homework before signing anything! Please, "Google" Upward Home Solutions. Check out our glowing reviews. Call our number. You can even take a peek at our Facebook page. When you call the phone number, a real person will answer, probably either Tim or Amy.
Beware of Scammers.
Do a little investigative work. When you see a sign offering "WE BUY HOUSES," be suspicious.
Is there a company name on the sign or just a phone number? A sign without a company name or logo is a red flag. Reputable businesses will be proud to share their business name.
"Google" them. Do they have a website? If so, look at the bottom of the website for an address. Is it here in Central Ohio? Some of these "CASH FOR HOUSES" operations are from out of state. You'll never meet them, so don't trust them.
Find the address of the local office. "Fred Flintstone" may say that he has a local office, but where is it? Can you visit him or is he some fly-by-night dude working out of his parents' basement? He may want your "UGLY HOUSE," but do you want to work with a knuckle-dragger?
Check out the Better Business Bureau reviews. Businesses can't buy reviews from the BBB, so you can be sure that these comments are from real people. Upward Home Solutions is rated A on the BBB with a 4.6/5 star rating.
You might be surprised to learn that some of these "BUY YOUR HOUSE" people don't want to buy your house at all. They are simply real estate agents looking to list your house. For so many reasons, you've decided not to go this route. Don't fall for their bait-and-switch tactics.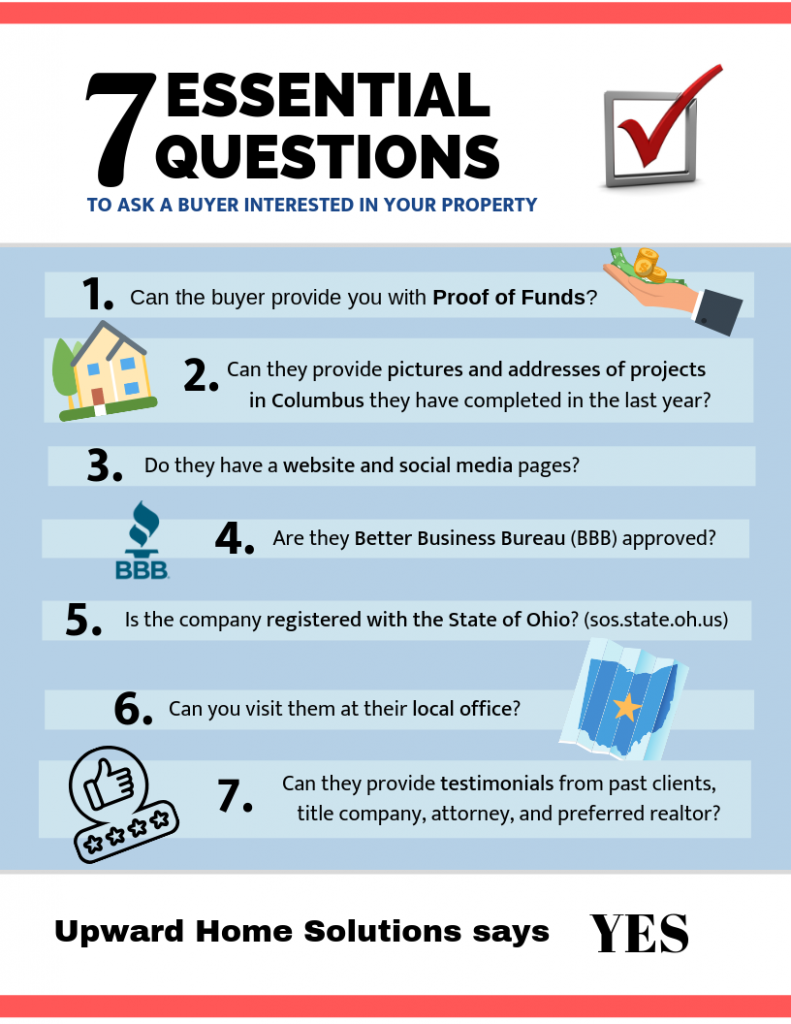 Let the good guys at Upward Home Solutions make your life easier.
Test us! Call 614-705-0866. Talk to a real person. Ask us lots of questions. More Articles
Get a cash offer on your house.