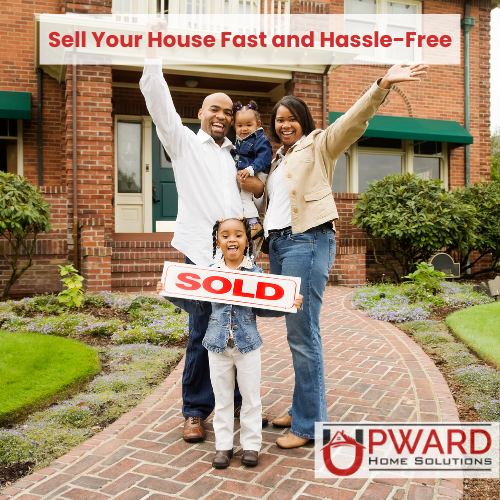 How to Save On Real Estate Commissions When Selling
The UHS Team
Jan 23, 2023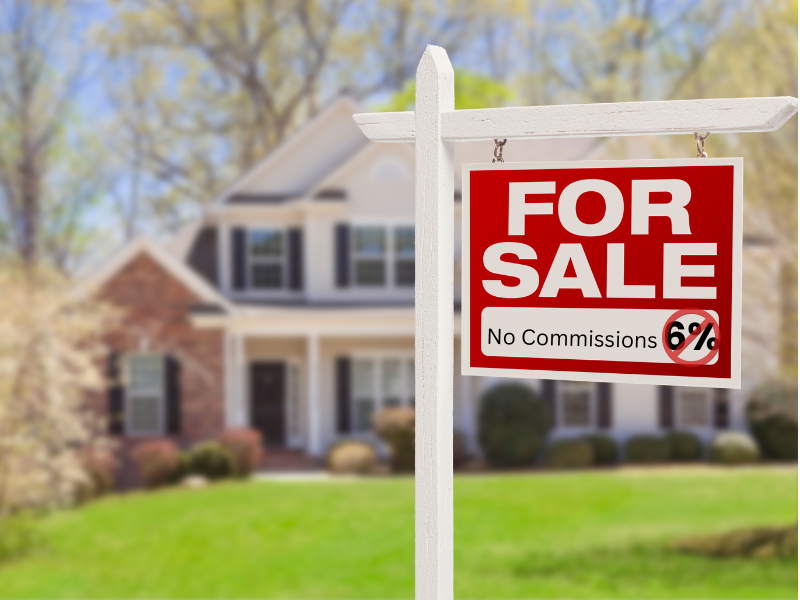 Selling your house can be a costly process, especially when it comes to real estate commissions. Traditional real estate agents can typically charge a commission of around 6% of the sale price of the home, which can add up to thousands of dollars. However, there are ways to save even on these commissions and still get the help you need to sell your property.
Option 1: Use a Flat Fee or Limited Service Listing
One way to save on real estate commissions is to use a flat fee or limited service listing with a real estate agent. This allows you to pay a lower commission fee while still receiving some assistance with listing and marketing the property. With a flat fee listing, you can expect to pay a one-time fee of around $300 to $500 to have your property listed on the multiple listing service (MLS) and marketed to potential buyers. With a limited service listing, you may pay a slightly higher fee, but you'll receive additional services such as showings, negotiations, and closing coordination.
Option 2: Sell as a For Sale by Owner(FSBO)

Selling the property as a for sale by owner (FSBO), eliminates the need to pay commissions to an agent. However, keep in mind that selling a house without an agent can be more time-consuming and may require more effort on your part to handle tasks such as advertising, negotiating, and closing the sale. But if you are comfortable handling these tasks on your own and have the time to commit to the process, selling as an FSBO can save you thousands of dollars in commissions. It's important to remember that by going FSBO, you will be responsible for pricing, marketing, and negotiating the sale, so be sure to educate yourself on the process and the current market conditions.
Option 3: Consider All-Cash Buyers
If you're looking for a fast and hassle-free way to sell your house, consider working with an all-cash buyer like Upward Home Solutions. All-cash buyers are investors who purchase properties for cash, which means that you won't have to pay any real estate commissions or closing costs. Plus, these buyers are typically able to close the sale quickly (Upward Home solutions can close in as little as 7 days). This can be especially beneficial for those who need to sell their house quickly due to financial difficulties or other urgent circumstances.
Benefits of Working wiith All-Cash Buyers
No real estate commissions or closing costs: This can save you thousands of dollars, depending on the sale price of your house.
Fast closing times: All-cash buyers can often close the sale in as little as a few days, which can beneficial for those in a hurry to sell.
No contingencies or financing issues: Because all-cash buyers are purchasing the property with cash, there are no contingencies or financing issues that can hold up the sale.
No need to make repairs or upgrades to the property: All-cash buyers typically purchase properties "as-is" condition, so you won't need to spend money on repairs or upgrades to make the property more appealing to buyers.
How to Find All-Cash Buyers
To find all-cash buyers in your area, you can search online for "all-cash buyers" or "house flipping companies" and read the reviews of the different companies.
You can also ask your local real estate agents if they know of any all-cash buyers in the area. Some of them may have connections to these buyers or may even specialize in working with them. Additionally, you can reach out to reputable home buying company like Upward Home Solutions located in the Columbus, Ohio area, they can provide a cash offer for your property and guide you through the process.
When working with an all-cash buyer, it's important to do your due diligence and research the company before committing to a sale. Look for reviews online, check the Better Business Bureau, and ask for references from the company. You should also make sure too have all the necessary paperwork in order, such as the title and any other documents required by state laws.
If you're looking to save on real estate commisssions when selling your house, there are several options available, such as using a flat fee or limited service listing, selling as a FSBO, or working with an all-cash buyer like Upward Home Solutions. Each option has its pros and cons, so it's important to consider your needs and prefrences before making a decision. By weighing your options, you can find the best way to save on commissions and get the help you need to sell your property. More Articles
Get a cash offer on your house.