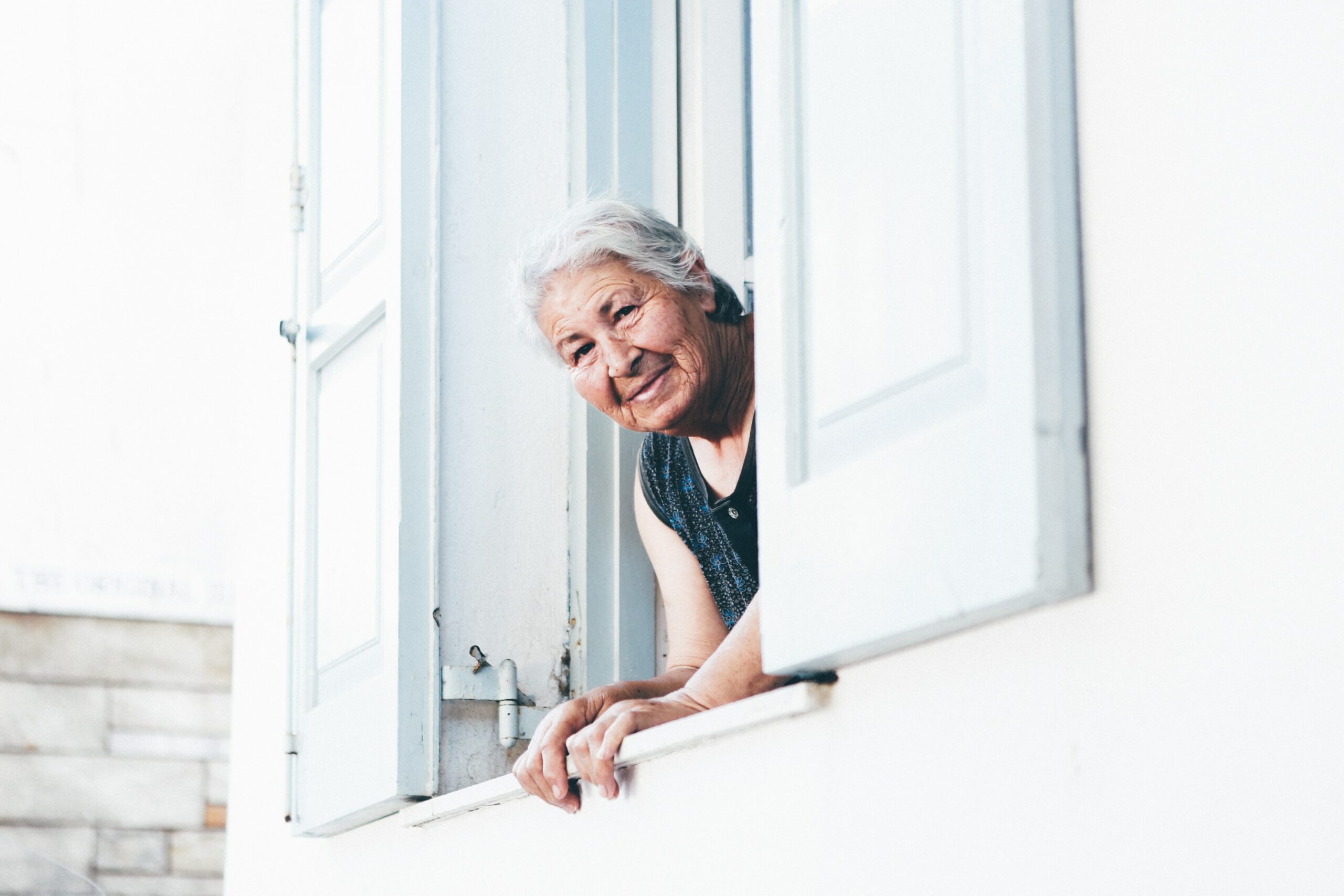 Moving to Assisted Living Checklist
Moving a loved one into an assisted living home or shifting into one yourself can present obstacles. Professional senior moving services can make the physical transition easy, but what about emotional ties? The overall experience is a lot to navigate. This is why we think a moving to assisted living checklist will be a handy resource for you.
While many seniors absolutely love the access to care, good food, and community, some have a harder time at first. One other potential obstacle in the move to senior care is deciding what to do with the home that you or your loved one has been living in. Do you sell it? How much work will that take? Let's dive in to these obstacles and questions with our moving to assisted living checklist and see if we can illuminate the best path forward for you!
Pros and Cons of Moving After Retirement
It's definitely a big decision. For some it's more obvious what the right move is, but not every situation or family dynamic is clearcut. Some family members may disagree. Here are just a few pros and cons of moving after retirement to a senior care community.
Pros
Structure
Community
Medical Attention and Check-ins
Peace of mind for loved ones
Cons
Sacrifice of some independence
Cost
Big change (not necessarily a con, but it often feels like one)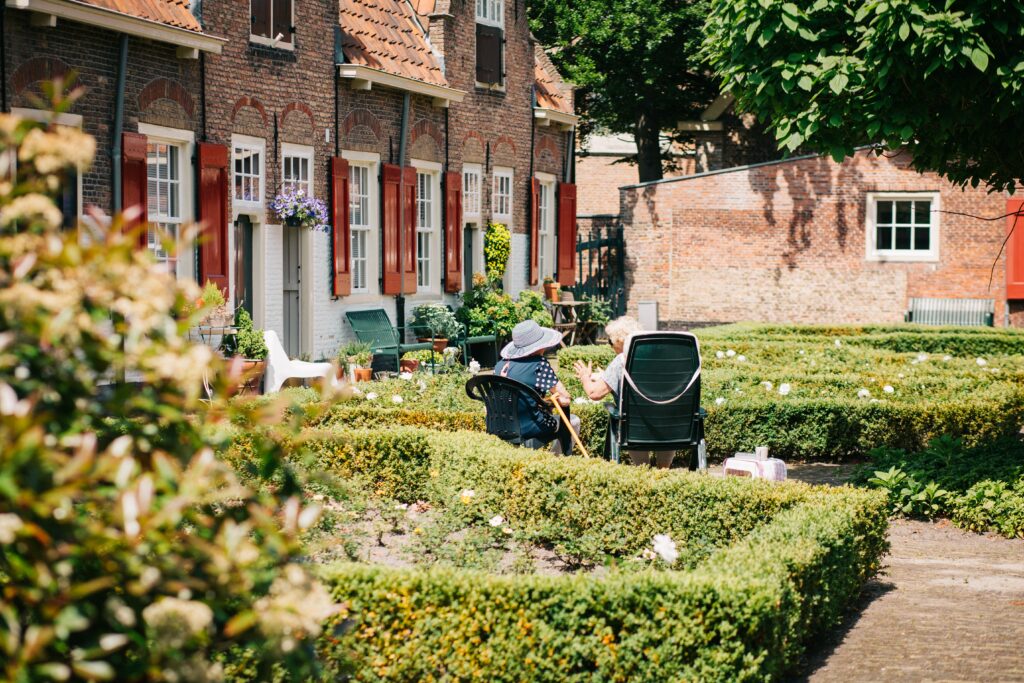 How to Talk About Moving to a Retirement Home
It's not always the easiest conversation, but it doesn't have to be a bad one. At the end of the day, everyone involved is hopefully approaching the question from a place of genuine love and/or concern. AgingCare has seven great discussion tips for approaching these talks.
Research senior housing options.
Make future plans a topic of ongoing discussion.
Promise to keep seniors involved in decisions.
Present housing options with positive language and tone.
Identify the what-ifs.
Recognize why seniors want to stay at home.
Research the progression of illness.
A couple of recurring points popped out to me as I read through this article. One is the value of discussing things over a period of time and keeping all lines of communication open. Another is how helpful it can be to ensure your language reflects your willingness to step into a loved one's shoes. Moving to assisted living is not easy for some people. Ultimately, knowing how to talk about moving to a retirement home requires an openness to loving and compassionate dialogue over a period of time.
For more in-depth info on their advice, read AgingCare's article.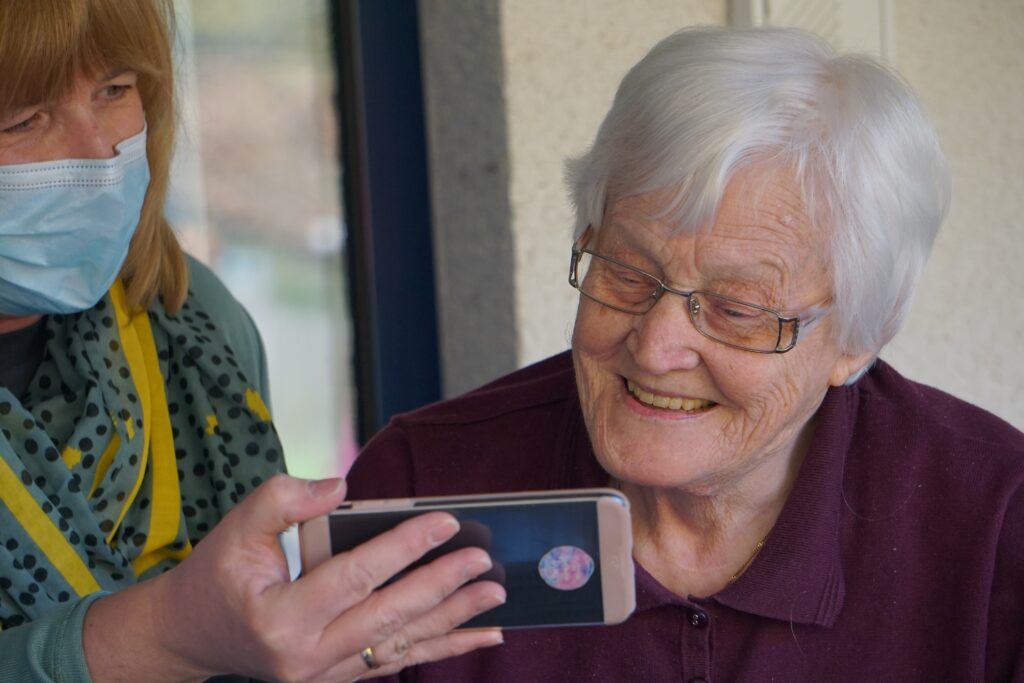 Senior Moving Services Resource List
If you need help moving, some moving companies pay special attention to the needs of seniors. Here are a few Columbus senior moving services with a lot of high-star Google Reviews. Each of their websites has more information on the senior services they offer.
What to Do With the Old Home?
This can be tricky. Depending on the length of time a senior has lived in their home, it may contain a lifetime of memories. On top of that, the chances are good that the home itself is not quite ready to go on the market. After all, upkeep and home maintenance are difficult enough for a young person to keep up with all by themselves. A senior preparing to enter an assisted living community is unlikely to have repainted and attended to all of the other details that define a move-in ready home on today's market.
Family members may struggle in taking over a home sale for their elderly loved ones for several reasons. 1.) They don't know what's important and fear accidentally disposing of valuables 2.) They don't have the time to handle home renovations, inspections, and listing with a Realtor 3.) Their loved one needs money from the sale quickly to pay for care.
Navigating a situation like this requires tact. It's important to remember that you have several options for selling the home.
Selling to a Direct Home Buyer
When time and money are scarce, selling to a direct home buyer can present a win-win solution that makes a lot of sense. At Upward Home Solutions, we buy Columbus houses in whatever condition they're in — perfect, decent, decrepit — it literally doesn't matter to us because we're all about renovations and neighborhood revitalization projects (if anything, we often prefer the blank slate of a really rundown home).
The reason folks love Upward Home Solutions and review our services so highly is that we're not like those fly-by-night companies buying homes with signs on the side of the road. We provide true real estate solutions with cash in hand. Give us a ring, find us on Facebook, or stop by our office in Powell anytime to learn more!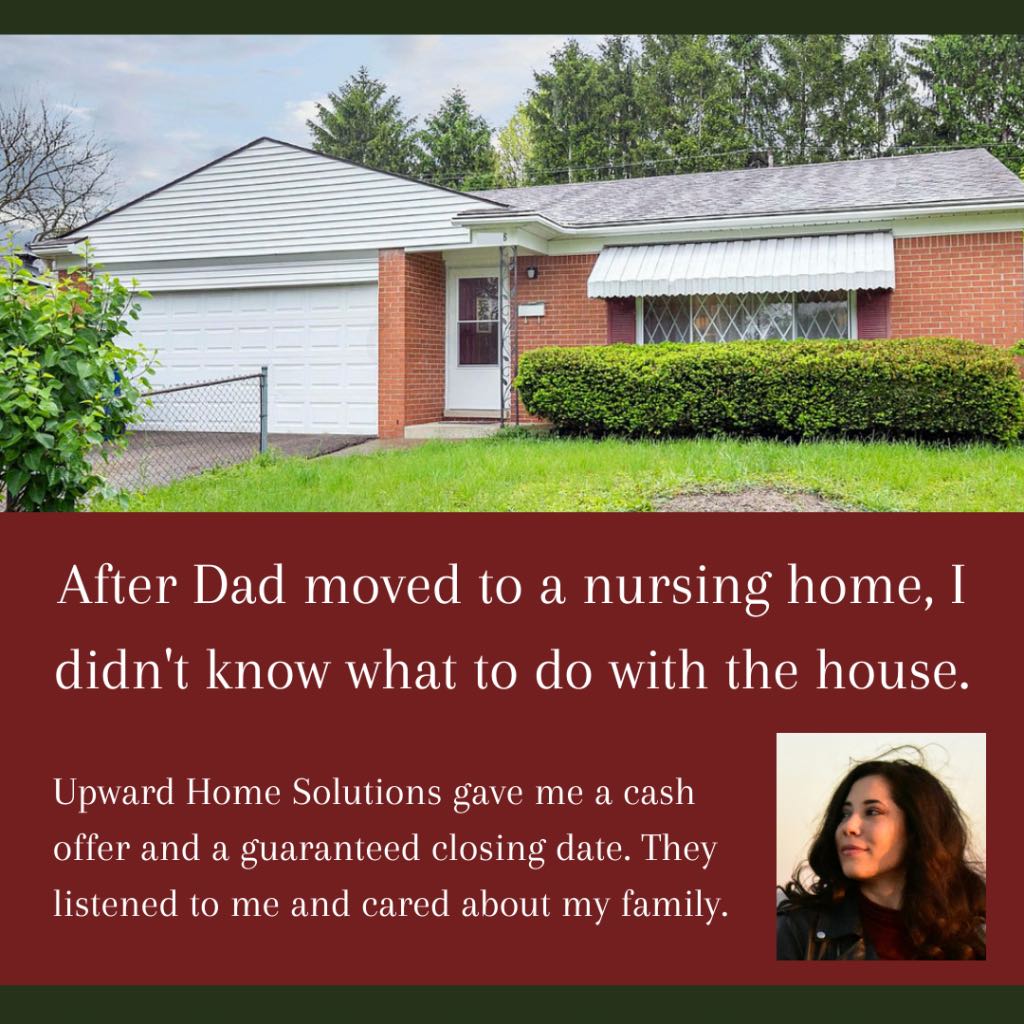 More Articles
Get a cash offer on your house.