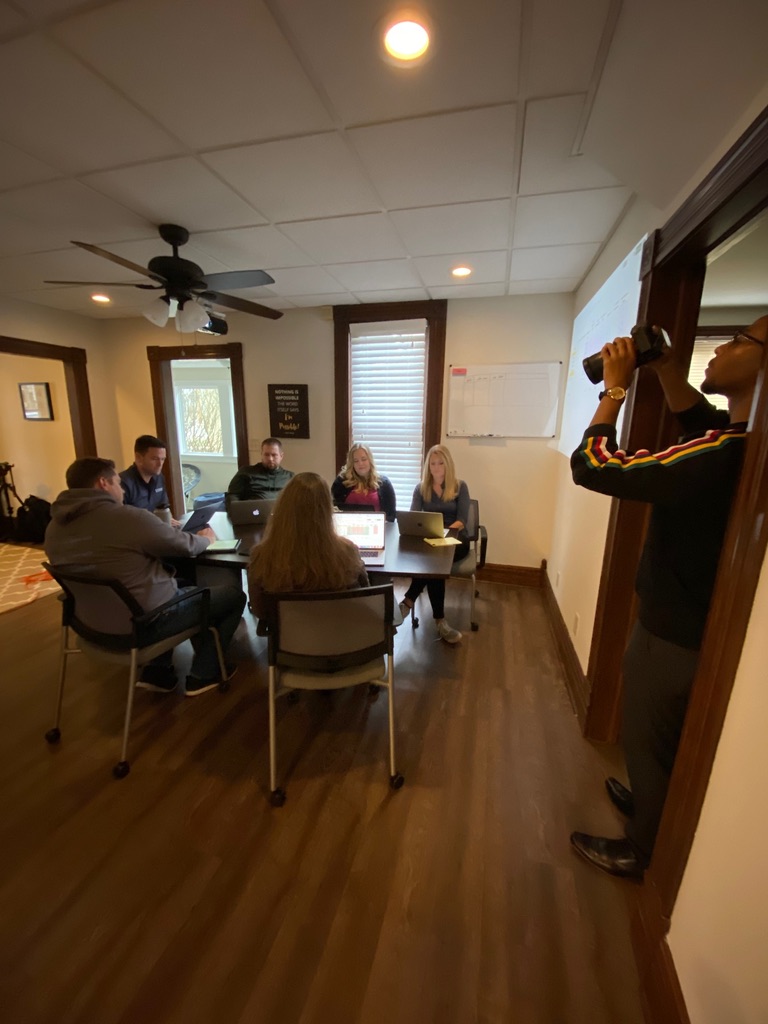 We Buy Houses – UHS new video
Upward Home Solutions is among the top home buying companies in Columbus, Ohio. In fact, we've had the privilege of buying and renovating hundreds of houses while reinvigorating many communities over the past decade.
We're the simplest, safest way to sell a house in Columbus and the wider Central Ohio area. Our team is professional, caring, honest, and willing to buy houses in any neighborhood. Moreover, we buy houses in any condition.
Want to See How Simple the Selling Process Can Be?
We brought in a film crew to film to meet the UHS team and create a video explaining a little more about just how simple the selling process.
Behind the Scenes
The camera crew was great! They came to the office one day to get some footage of our weekly meeting, so we decided to share the spotlight by turning a couple cameras on them too!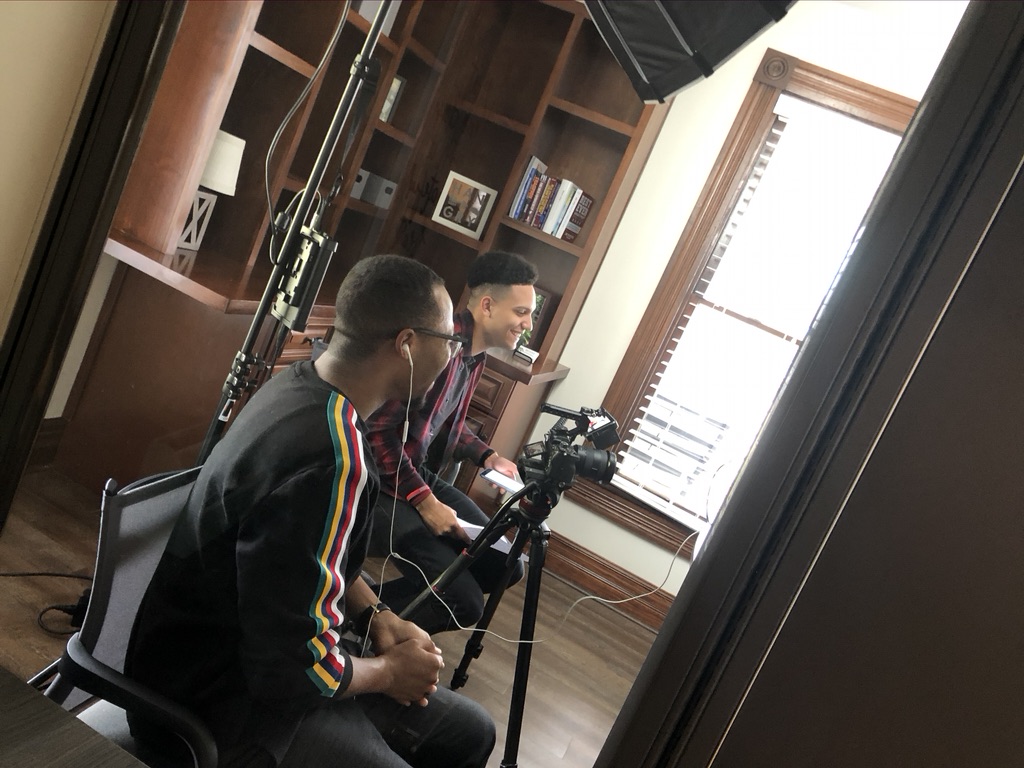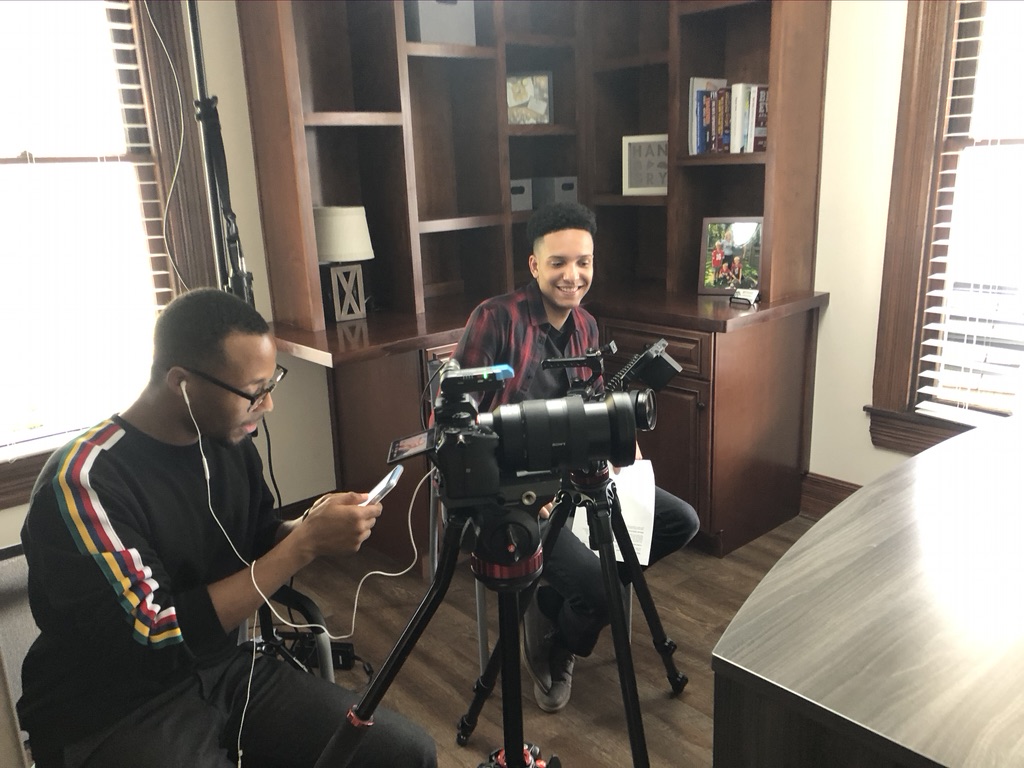 In this photo, they are filming Amy. (She was a little nervous, but you'd never know it!)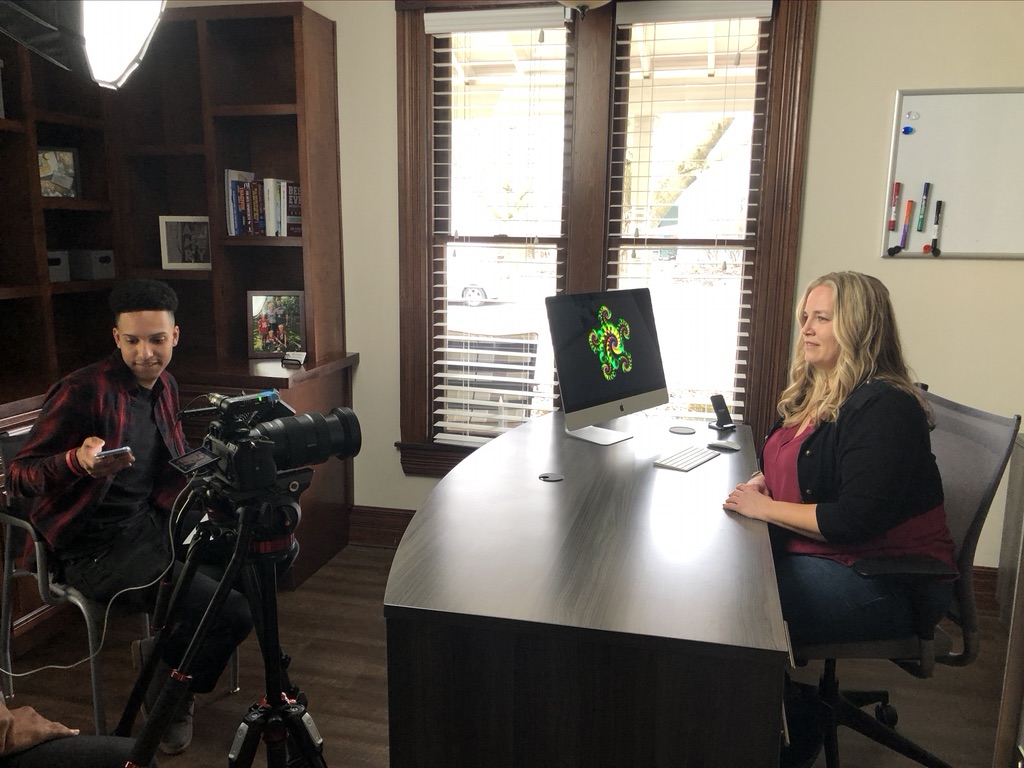 The film crew stayed for our team meeting so they could learn more about how we buy houses.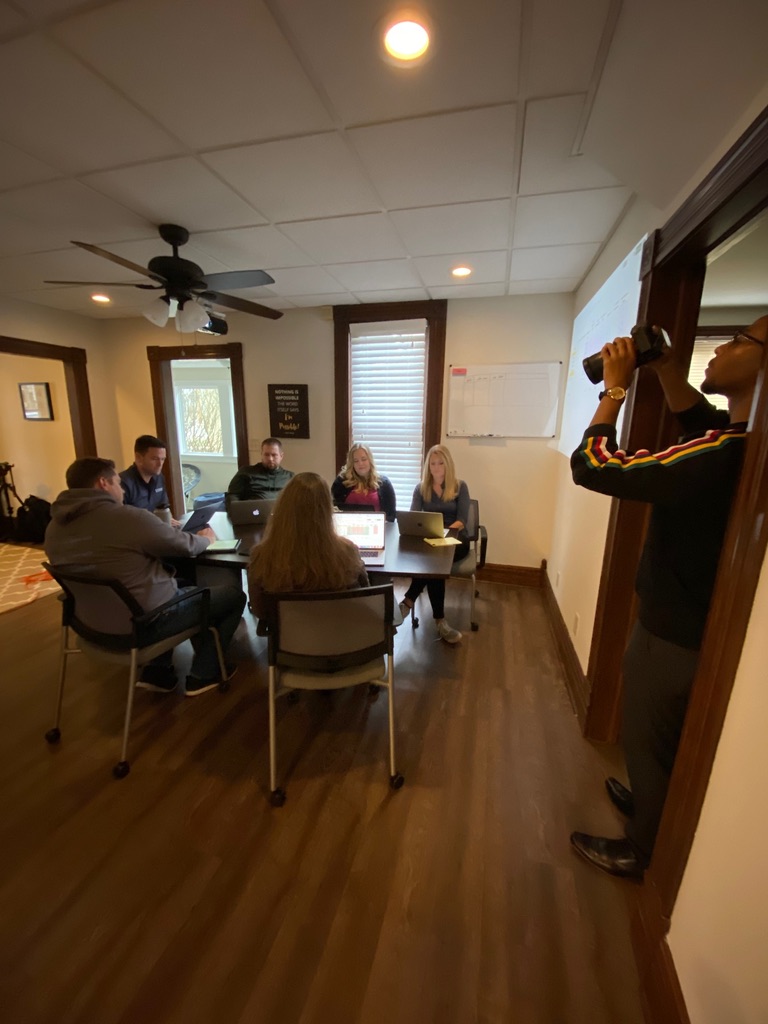 The video was filmed in early February, well before the pandemic and COVID-19. It's now April, and we aren't meeting at the office for weekly meetings. Instead, we hang out on Zoom.
COVID-19 update
Upward Home Solutions is buying homes during the COVID-19 pandemic. In fact, we are the safest and simplest way to sell a house at this time. Our company follows all CDC and State of Ohio guidance regarding social distancing. To keep you safe, we use technology for virtual signatures and wire transfers. Upward Home Solutions is well-equipped as an iBuying company to help you sell your house online.
You can read our response to COVID-19 here.
In case you don't want to read the whole article though, here's the important info:
Home prices in the Columbus area remain strong. However, people are concerned about their safety during COVID-19. Upward Home Solutions is buying homes for cash, using no-touch transactions. We can connect with you via video, send documents electronically, and even complete the sale remotely. We buy houses, even during a pandemic.

You will have cash in your account more quickly than you ever imagined. This is a difficult time to be landlord or own a house you don't want to take care of anymore. Call us today for a no-obligation offer.
Sell a house fast.
Have you ever wondered how to get cash for your house or how to sell your house fast? UHS has solutions for every unique situation. Believe it or not, we can do a fast house sale in as little as one week.
If you want a speedy sale, there's no one who will give you better service and a fair selling price. Did we mention that our offers are all in cash and cover all closing costs?
Call Upward Home Solutions Today
Amy or Tim will answer your call and talk you through our simple house buying process. Our team of professionals will stand by your side every step of the way. The whole process moves at whatever pace you feel comfortable with.
614-705-0977 More Articles
Get a cash offer on your house.