5 Modern Living Room Remodel Ideas
The UHS Team
Jul 10, 2022
Regular entertainers knows the value of an awesome living room. This is often one of the first impressions that guests get when they enter a home. In many ways, it sets the tone for the rest of the house. That's why living room remodeling can be such a smart move. So, here are five of the hottest living room remodel ideas for the summer — we hope they spark your imagination!
5 Beautiful Living Room Ideas (With Pictures)
Need some inspiration for your project? Each of these modern living room remodel ideas is an approach we take in our own business with the homes our team renovates. We hope they help as you brainstorm strategies to update this oh-so-important part of your home!
Exposed Brick
Leaving some brick exposed on one or more walls is a FANTASTIC way to bring a contemporary vibe to any room. This move instantly livens up a space and invokes the "bohemian city loft" feel that has remained in such high demand for so long. For an added bonus, consider doing so on a wall that has an entryway, as we did in the image below.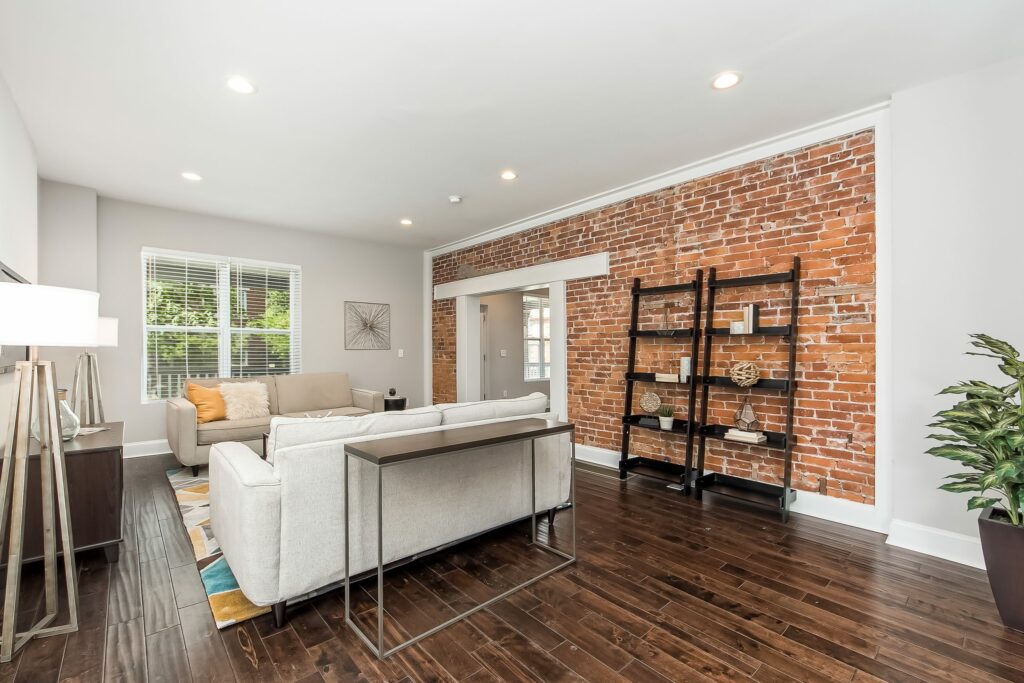 Modern Art
Don't forget to spice up those walls! When you're looking for living room wall decorating ideas, you can't go wrong with modern canvas art. Simple yet effective, wall art can lend an exciting burst of energy to any living room remodel. No need to go overboard though — it's better to have one or two pieces that fit the space well then a bunch of low-quality prints.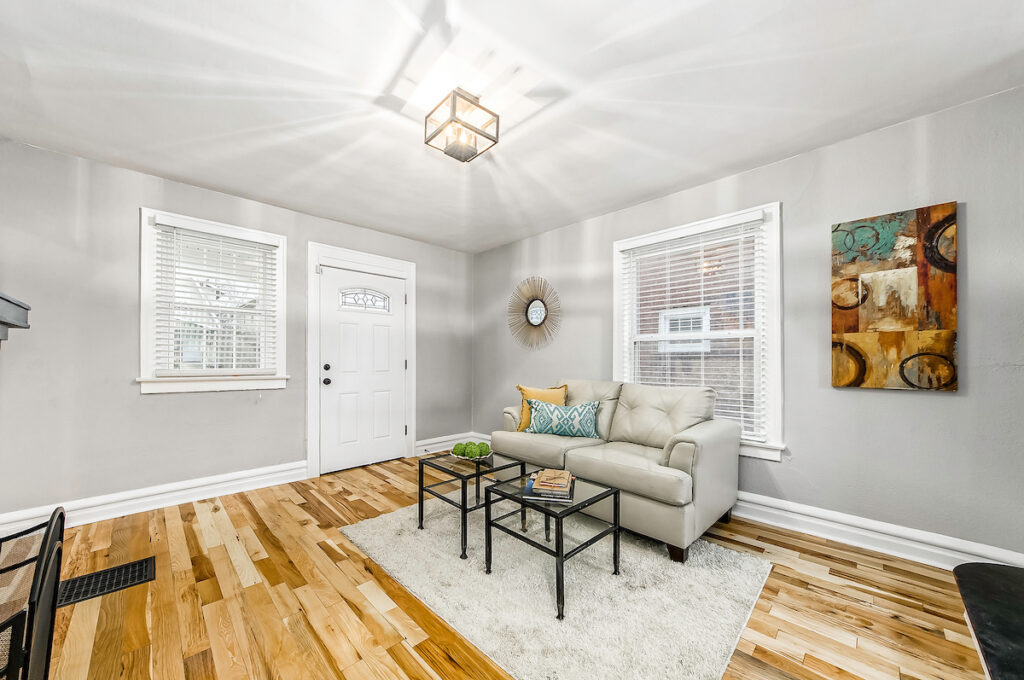 Luxury Vinyl Plank Flooring
Carpeted living rooms are out and hard surfaces are in. Installing luxury vinyl plank flooring is probably at the top of our game-changing value adds when it comes to living room remodel ideas. That's because it adds the touch of class that can truly pull an entire room together without totally breaking the bank. It's not typically as expensive as some of the pricier luxury flooring options like teak or tigerwood, but it can look just as good. Moreover, luxury vinyl plank tiles are more durable than wood. Unlike wood flooring, luxury vinyl is not susceptible to water. Its scratch-resistant character also makes it a particularly great choice for homes with fun-loving dogs and/or rambunctious kiddos.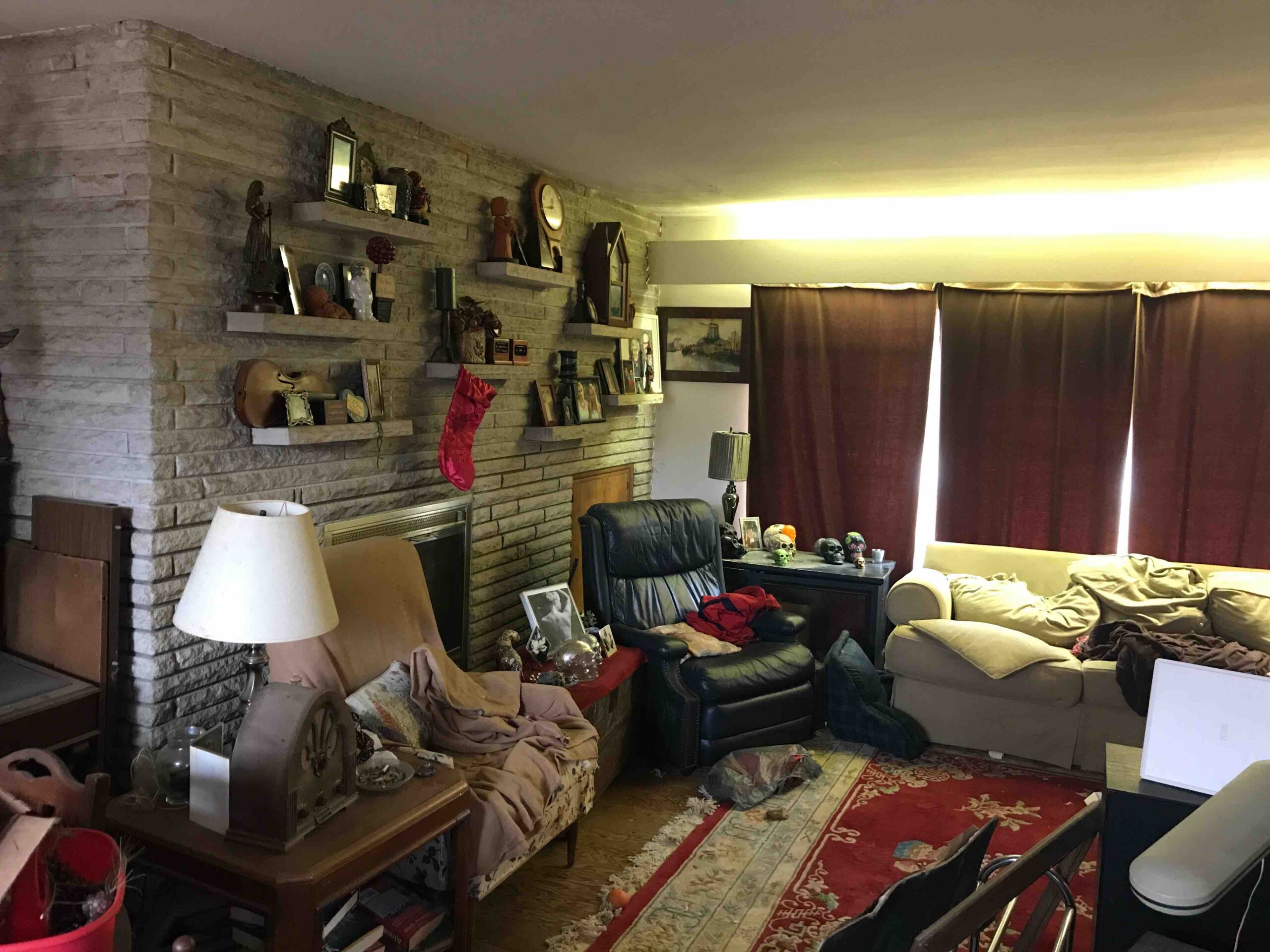 Brighten It Up!
Guys… we know you're used to hearing this, but it has to be said again. "Bright" still equals "modern." It's true for basement renovations. It's true for bedroom renovations. And it's certainly true for your living room remodeling goals. Bright, open spaces are a warm invitation to guests that will also make the room feel much more livable in general. Add some artificial lighting if it makes sense and perhaps a window or two for some extra natural light, if possible.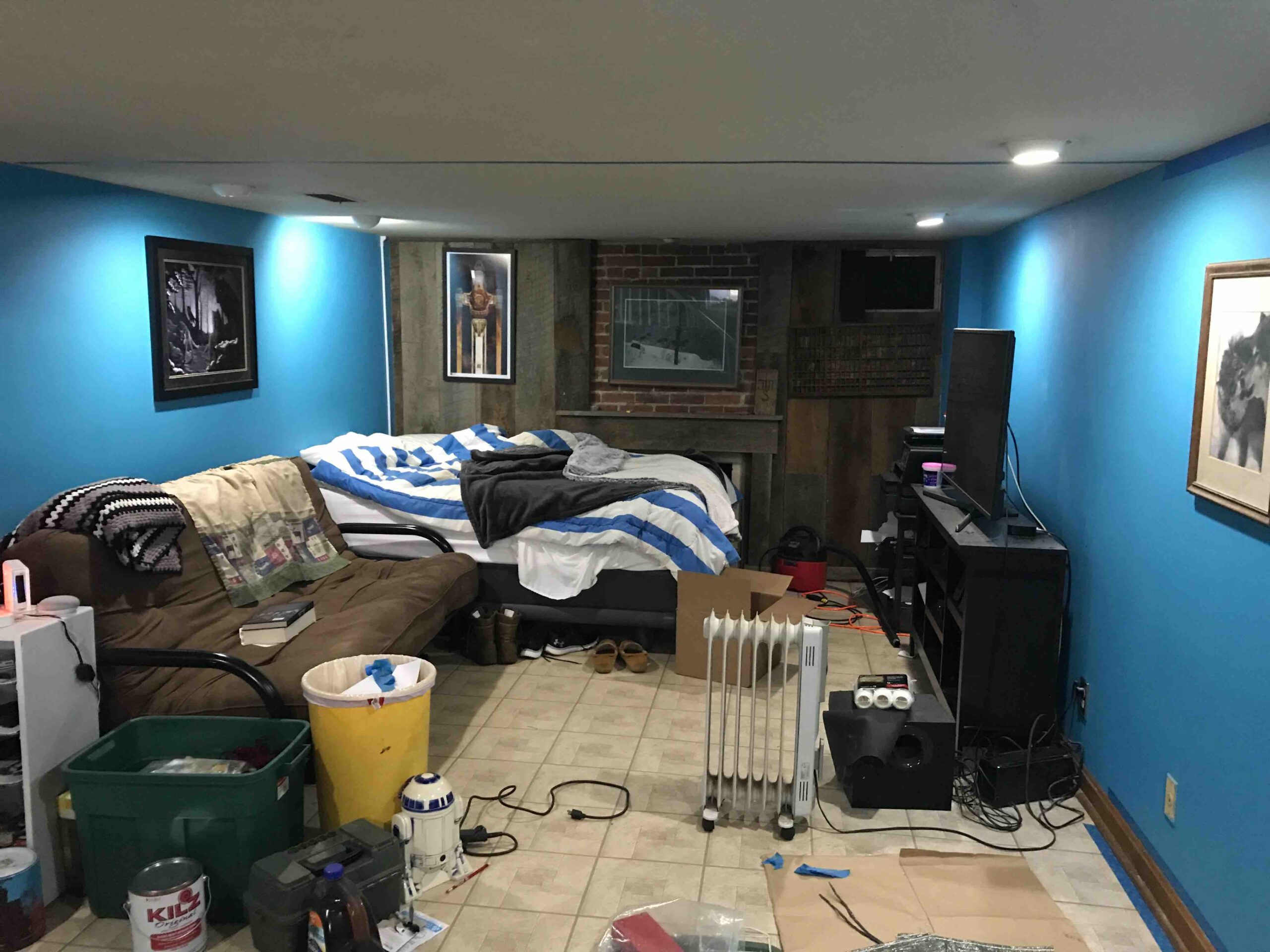 Glass Coffee Tables
For an easy modern accessory, consider picking up a glass coffee table or two for your space. This is one of the most inexpensive yet effective living room remodel ideas in our arsenal. Keeping it simple is not a bad thing here. Glass tables don't tend to be a focal point, but they do add an air of sophistication. They can also fill out a space nicely without imposing too much on the overall aesthetic.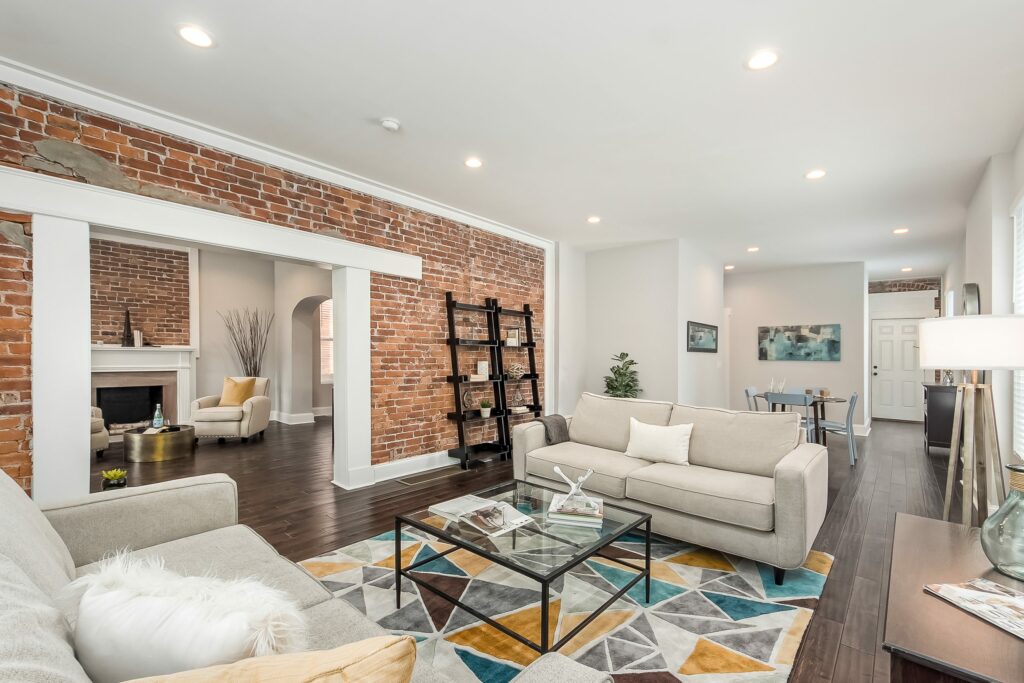 Want More Living Room Remodel Ideas?
We hope you found this list informative, helpful, and maybe even a little inspiring! Turning a lackluster living room into a contemporary eye-catcher is as much about the little decisions as it is about the big ones. Follow us on Facebook, LinkedIn, or Instagram for more living room remodel pictures and ideas, and best of luck with your upcoming projects! More Articles
Get a cash offer on your house.