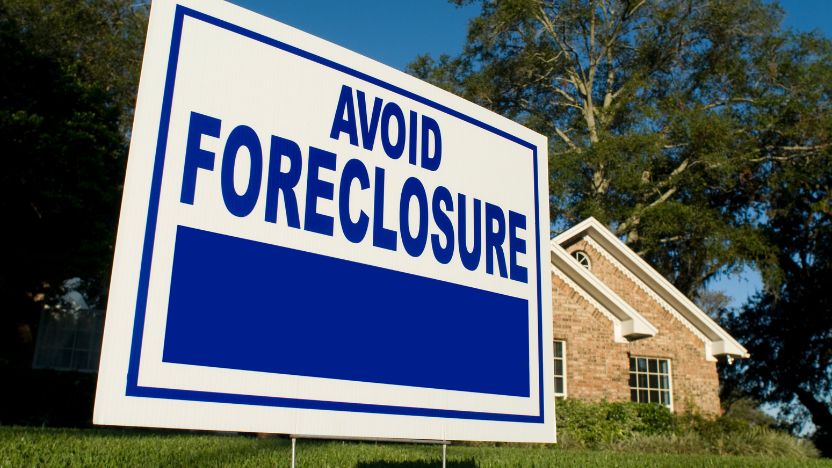 Can I Sell My Home If I'm Behind on My Mortgage?
The UHS Team
Dec 08, 2022
Falling behind on mortgage payments can leave a homeowner feeling helpless. With the threat of a foreclosure notice around the corner, what can you do? Selling the home can be a great option for a homeowner in this situation, as long as the foreclosure process hasn't already begun. 
A lender will begin the process of foreclosure after multiple missed payments. You may receive a foreclosure notice after the first missed payment. Lenders have 120 days after the first missed a payment before they can reclaim the home. Once the 120 days are up the foreclosure process begins and the homeowner will be forced to vacate the premises.
Foreclosures have detrimental effects on a homeowner, especially their credit. Foreclosures appear on a credit report within a couple of months and hang around for years until the expiration date. This can negatively impact the ability to obtain future loans, qualify for new mortgages, or even credit cards. You do still have options from the time you receive the notice to the time the foreclosure process begins, but the process of selling your house before foreclosure can be tricky. Here's what you need to know.
Is it Possible to Sell a Home Behind on Mortgage Payments?
There are multiple factors that will determine if a property facing foreclosure can be sold, one of the top factors being how much is still owed on the mortgage.
Selling the property before you end up with an upside-down mortgage – this occurs when a property value lies below the amount still owed on its mortgage – is a potential opportunity to avoid foreclosure by paying the lender for overdue payments.
One option for selling your home to avoid a foreclosure notice is to go through a realtor. Although a realtor sale is not ideal in this situation as it can be a lengthy process. If you have received a foreclosure notice or are behind on payments, you may be crunched for time and need a fast-tracked sale. 
If your property value is less than what you owe on the mortgage then a short sale may be a better option to avoid foreclosure. The stipulation with a short sale is that you have to get the lender to agree to a short which can be a difficult process due to the fact banks typically lose money in this type of transaction.
How short sales work: Short sales are offers made on a property that is less than the amount still owed on the mortgage. In this case, the seller accepts an offer and is left with the balance of the mortgage that remains, the lender usually has agreed to forgive this balance before the short sale process has begun for it to be successful.
The difficult part of short sales is getting banks' approval since most of the time the lender will end up losing money in a short sale.
There are necessary steps and precautions to take when preparing for a short sale. First, you will have to submit a proposal to your bank with the reason for why you need a short sale versus a foreclosure. Convincing the bank of financial hardship can help with an agreement to a short sale. Short sales do take longer than typical home sales and can often fail when a borrower backs out of the deal.
Indeed, lenders will often counter short sale offers with their own demands in an effort to raise their bottom line. For example, buyers might hear, "We'll accept your offer, but you're responsible for all repairs, wire transfers, and notary fees." It's ultimately up to you, though, to decide whether you're willing to absorb these extra costs. The good news is: Your real estate agent can help you negotiate these terms with your bank.
Although short sales still damage a seller's credit, they do far less damage than a foreclosure. This puts the seller in a better position for purchasing a home in the future as well as being able to remain in the home until the sale is completed.
Alternatives to selling your home
If you need to remain in your home and have fallen behind on mortgage payments, there are alternatives to a short sale, selling on the open market, or that dreaded foreclosure notice. You might consider asking your bank for a mortgage forbearance to catch up on payments and avoid foreclosure. You can also sell the home as-is to a cash buyer to pay off the mortgage. 
Negotiating a loan modification is another alternative to selling your home. The bank may give you the option to make lower bank payments if you can prove hardship and that the lower payment with be made on time. Keep in mind the bank can add the unpaid portion of the behind payments to end the loan, they don't necessarily disappear. More Articles
Get a cash offer on your house.