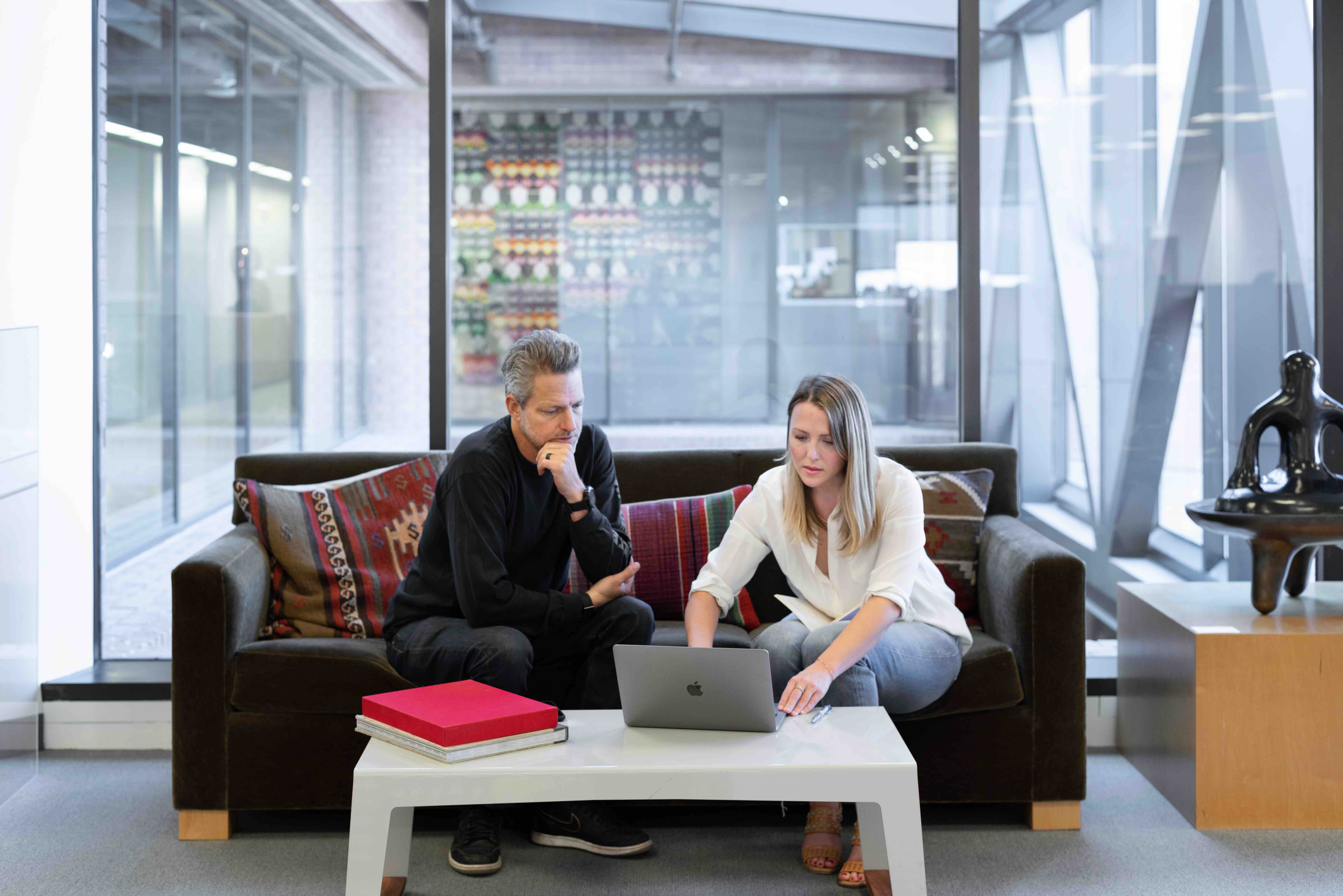 6 Tips to Sell Your House Online
From identifying necessary pre-sale renovations to researching alternative routes like real estate cash buyers, there's a lot to consider when it's time to sell your home. The good news in 2022 is that you have options about the way you choose to sell. So if you're ready to put your old home in the rearview and start an exciting new chapter, we're here to help. These six tips will provide context whether you decide to sell your house online, on an MLS, by owner, or heck… any other way you might come up with.
While 2022 remains a seller's market, homes can still sit unsold for months depending on location, pricing, renovations, and other factors. But not everyone can play the waiting game. Even for listings that do go quickly, the process of renovating, hiring a real estate agent, doing showings, and going through a traditional sale may take too long. Particularly for heirs to inherited homes, professionals needing to relocate immediately for work, or otherwise highly motivated sellers, knowing how to sell a house fast can be time and energy-saving knowledge.
10 Tips For Selling Your Home Online or Listing it Traditionally
1. Scope Out the Comparables

Regardless of whether your plan is to list traditionally or sell your house online, do yourself a favor and scope out similar homes in your neighborhood and the surrounding area. Nearby properties can create an excellent competitive baseline for homeowners by helping them get a feel for the current market and arrive at an accurate value for their home. Nearby homes will also give you a clue as to which features potential buyers deem most desirable and what they seem willing to live without.
Looking at comparable homes (or comparables) is a great starting point when you go to sell your house online or use an MLS, so don't make the mistake of skipping this step and/or having a real estate do so. Take note of the homes that haven't sold within your desired timeframe; if those properties possess certain commonalities — old roofing, outdated finishes, poor design decisions — resolve to offer your potential buyer something different (and better!) before you list or begin to sell your house online.
2. Make Simple Cosmetic Fixes
It's natural for houses to age. From home system degradation to peeling paint and broken tiles, the process is to be expected. But when it's time to list your property and move, these superficial issues can cause prospective buyers to think twice at an open house. Luckily though, there's a lot that buyers will forgive when it comes to wear and tear. More on that in the next tip.
Still, fixing what you can of the small cosmetic stuff is only going to help your chances of finding a suitable buyer. In order to increase curb appeal and craft a better first impression for potential buyers, homeowners should keep up with exterior maintenance: don't neglect watering the grass for a lush, green lawn and if, for instance, there's a small streak on the wall and you have that paint color buried somewhere in the basement, that will be worth your time to take care of.
If the speed at which you sell your house online matters, you might ask a professional landscaper to assess your property and suggest how to make it more appealing. Planting colorful perennials, applying fresh mulch to natural areas, and adding a lavish fountain might set your home apart when listing. That said, the goal here is to get your money back, and not every little fix or upgrade is worth it. Which leads us to tip number three…
3. Be Economical About Repairs and Renovations
We share a number of money-saving tips in our post on the 5 Biggest Renovation Costs to Sell a Home. Long story short: it doesn't pay to go willy-nilly with pre-sale renovations.
Remember Tip #1 above? Doing your research is the basis of everything we're talking about here. It can help you in deciding what to spend your time on. Have nearby houses with kitchens similar to yours sold at asking prices? If so, that may not be something you need to worry about. Did that place with the cracked driveway a street over find a buyer before too long? If it did, it's possible you can spend your time and money elsewhere. Huzzah!
4. Price Appropriately
One of the biggest tips to sell your house fast comes when initially pricing the property. Even in the current housing market, overpricing a home can cause it to sit for quite a while with that "For Sale" sign out front. To ensure you're reasonably pricing your property before listing, you must first determine its projected market value.
The DIY way to do this involves comparing it to similar homes in the area, like we mentioned above. Pay attention to homes with similar updates and the same number of bedrooms and full bathrooms.
However, if this estimate doesn't seem accurate or you want to get a professional assesment, you can always get a pre-listing home appraisal. On top of comparing your home to others in the area, professional appraisers will do a professional walkthrough (somewhat like a home inspection) to get detailed notes and factor any property updates or flaws into the equation of your home's worth.
Keep in mind that by their very nature, pre-listing home appraisals are subjective. Still, they may be a helpful tool — particularly if you don't use a real estate agent (gasp… not use a real estate agent?!?)
5. Consider Listing For Sale By Owner (aka "Kicking Your Realtor to the Curb")
Besides the traditional MLS route, homeowners (especially those hoping to sell quickly) might consider look into listing their home as for sale by owner (FSBO). Instead of hiring a real estate agent, an unrepresented seller may simply decide to sell on their own terms. This way they maintain control over the timing of property viewings, setting the asking price, and all advertising decisions. For those who have experience in real estate or at least a basic understanding of the selling process, selling without a realtor presents a potential time/money-saving solution.
Selling without a real estate agent allows homeowners to move at their own pace too. It provides you the breathing room to work on advertising when you choose and show your property any day of the week. Of course, the obvious downside is that you do still have to find the time to do all of this yourself.
As an unrepresented seller, superb advertising will be essential to standing out within a competitive industry. Consider attracting buyers with unique flyers or hiring a professional graphic artist to design a home brochure that highlights your property's best features. Distributing professional advertising materials through creative marketing techniques should help build awareness for your listing and hopefully net you potential buyers.
6. Consider Selling to Big "Brand Name" iBuyers Like Zillow Offers
Zillow used to offer an iBuying program for sellers. The program, launched by real estate giant Zillow in 2018 (and ultimately shut down in 2021), advertised a new way to sell your house online. We predicted a lackluster performance — not because Zillow doesn't have the resources or team know-how, but because they were basically trying to create the Walmart of direct buying. It was an interesting journey — one we covered in detail last year before updating our analysis with more current details when Zillow finally pulled the plug.
All that said, sellers will no doubt find this door open to them again. There are bound top be more big name options down the road (if not already) willing to provide what Zillow Offers did. Basically, our conclusion on Zillow Offers (and any other large direct buyer that may operate like they did) is this: we can see them being a reasonable option for someone who (a) needs to sell quickly or can't afford repairs and (b) can't find an honest local buyer or iBuyer willing to cover upfront costs.
Ultimately, I encourage comparing all options to see what works best for you. But while a trusted name like Zillow isn't likely to outright scam anyone the way a shady company with "we want to buy your house" signs on the side of the road might, the fact remains that the program made people pay a lot of fees (and repair costs). That's not a scam, but it's worth noting that sellers can avoid that. Not all real estate cash buyers do this because those fees can create a sizable dent in your pocketbook upfront — something we at UHS know can be a major downside of listing on the MLS to begin with.
7. Consider Selling to Real Estate Cash Buyers
The good news is that if you live near a major city, chances are good that you can find a local real estate cash buyer with good reviews and a reasonable process. These companies often provide the quickest way to sell your house. They specialize in purchasing properties quickly — sometimes within a week of first contact — and aim to provide a stress-free selling process. Cash buyers make a living by paying upfront costs and assuming all the risk for local homeowners in order to renovate the property for their own business. That's why they're willing to pay fair cash offers and take on the work, providing homeowners with a speedy sale that skips the drag of the house financing process, closing costs, showings, etc.
As a note, real estate cash buyers may offer a means to sell your house online or they may be totally in person. Our own company offers something of a hybrid option, providing the ability for sellers to dictate how they'd like to proceed. During the height of the pandemic, we shifted exclusively to zero contact home sales — something we had essentially been offering for out-of-state sellers all along. All that to say, be on the lookout for a variety of opportunities when it comes to real estate buyers, and don't be afraid to ask for what you would be most comfortable with.
Now for the bad news…
While there are plenty of legitimate real estate cash buyers with loads of references and reviews, you do have to watch out for scammers who will submit low-ball offers and try to pressure you into a sale. Their intention isn't to provide honest advice or fair market cash offers, but to manipulate desperate sellers into selling well below market value. Luckily, they're pretty easy to avoid when you know the signs to look for.
So What Do You Think — Will You List or Sell Your House Online?
Whether you sell your house online or list it isn't really the point at the end of the day. The point is that the selling process no longer has to be some massive, intimidating endeavor. The world is reimagining everything these days. Recently, we've seen the automobile industry spurred to new heights in terms of online convenience through the revolutionary buying and selling process of Carvana. Pretty cool, right? We don't see why housing should be so much more difficult.
Instead of allowing your home to languish for months on the housing market, you can sell in a matter of days by taking the home sale process into your own hands. If you sell your house online or seek out a reputable local buyer, you can stop relying on real estate agents with multiple listings — agents often too busy to give your home their full focus anyway.
If you've already checked out your market competition, completed minor repairs within your budget, and determined a fair asking price for the home, you're well on your way to attracting a potential buyer. And if you're simply looking for a way to avoid all the hassle of selling, there are options for that too.
Recap Time!
We've gone over a lot here. Does one selling option stick out to you as fitting your needs better?
To recap, you can list traditionally with a Realtor or real estate agent on an MLS. As alternatives to this, you can list as for sale by owner or you can locate a reputable cash house buyer who may or may not be an iBuyer (online buyer). While FSBO gives you the control to sell at your own speed, cash buyers give you the quickest selling solution readily available. In simplified terms, listing as FSBO is a route to hold onto as much of your money as possible by essentially doing everything yourself. On the other hand, selling to a real estate cash buyer is a route to sell fast and get a fair offer of cash in hand while avoiding the upfront costs, effort, and time of a home sale. A cash buyer may not pay out quite as much as a market appraisal, but that's because they're assuming the risk, renovations, and other upfront costs while providing the promise of a speedy payout.
How Can UHS Help Me Sell My Property?
We fall into the real estate cash buyer category. That means we seek out win-win solutions that save you time and effort. If there's a win-win solution to be had with your home sale, we'll write you a check on the spot! Call us today to get a zero-obligation quote for your house, or just to get your questions answered. We're always here and happy to talk! Contact us at (614) 705-0866 More Articles
Get a cash offer on your house.