Is the Housing Market Going to Crash in 2021?
The year is 2021, and you're ready for a change of scenery. Relocation is no longer a down-the-road dream. At this point, it's become firmly planted, you tell your spouse, in the I'm leaving whether you come with me or not category. But still, there's no way around asking the question you're both wondering: Is the housing market going to crash in 2021?
If you're not living under a rock, you know that there's a lot of tension and uncertainty in the housing market right now. And if you are living under a rock, well, you can probably sell it for double what you bought it for. As homebuyers check listings and houses sell like wildfire, one question is on everybody's mind: Is the market for homes going to crash this year?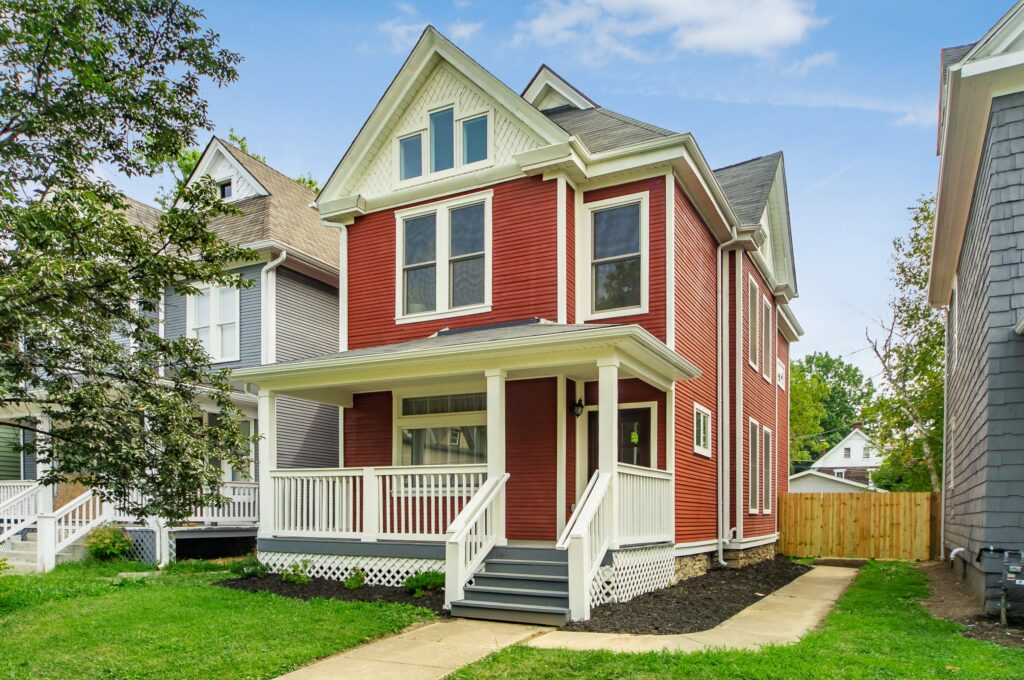 Let's face it, everyone took a hit last year (okay, not you, Bezos… stop bragging). But many young families felt it especially hard. Corralling stay-at-home kids to do their schoolwork while fussing with the WIFI on a Zoom call showed a lot of us just how small our homes really are. In the words of one young mom I know, 'moving is about keeping my sanity.' But before we ask if the housing market will crash in 2021, let's answer a couple more fundamental questions: 1. What is a housing bubble? 2. Is the United States experiencing a housing bubble right now?
What is a Housing Bubble?
So we know that sellers have been getting good prices on home sales through 2020 and into mid-2021. According to a National Association of Realtors report* cited by Fox Business, existing home sales in 2020 went for 12.9% more than the previous year. The report goes on to mention that the rise, calculated in December of 2020 was the 106th straight month of year-over-year gains. And while a more recent Fannie Mae study suggests the market could be turning, it's clear that we've been in a seller's market. But to answer our nagging question: Is the housing market going to crash in 2021? we need to turn our attention to the concept of housing bubbles. So what is a housing bubble exactly?
Investopedia defines "housing bubble" as "a run-up in housing prices fueled by demand, speculation, and exuberant spending to the point of collapse." The article goes on to mention the US housing market of the earlier 2000s, which precipitated a crash. Lending essentially removed restriction and interest rates continued to drop as people scampered around buying up homes on homes on homes. Then everything crashed.
So is that what we have to look forward to?
*NAR report has since been removed from the page link provided by Fox News
Are we in a Housing Bubble?
When I think of a bubble I imagine a younger me blowing up some Hubba Bubba bubblegum until it pops, gets in my hair, and makes for a laborious and painful cleanup. This is more or less the fear behind a housing bubble too: The bubble grows and grows. Because things are looking so good, more and more people try to get in on it while the getting's good. But, of course, at some point, that bubble will get too big to hold. At which point… pop.
Another definition for "housing bubble," provided by RedFin economist Taylor Marr and quoted in this Forbes article may be helpful in deciding whether we are, in fact, experiencing a bubble in 2021. Marr says, "A real estate bubble occurs when home prices escalate beyond what can explained by the fundamentals, like mortgage rates, population growth, or household income growth." So are we in a housing bubble? Marr says no. Not on a national level. Not yet.
What is a Housing Crash?
According to Investopedia, a real estate crash (aka housing crash) can occur when a housing bubble bursts. It's a domino effect that can leave an economy in tatters. The good news is: you probably don't have to worry about it too much right now.
So is the Housing Market Going to Crash in 2021?
Will the housing market crash in 2021? It seems unlikely. RedFin's Marr makes a distinction between the collapse we saw during the Great Recession of 2008 and what we're seeing right now. He points out that "back then it was easy credit that fueled speculation, not cheap credit." Signs seem to point to significantly less chaos than the volatility that riddled the market in the early 2000s.
Are we in a housing bubble in 2021? Probably not quite, technically speaking.
Is the market reacting to the same factors as it was during the Great Recession and our last crash? No.
Is the housing market going to crash in 2021? It doesn't look like it.
When Will the Housing Market Crash?
No one knows for sure. For some expert perspectives on the subject, take a look at our compilation of predictions and analysis for the 2022 market.
What Does This Mean for Sellers?
Well, it's been a seller's market for a while now. There also doesn't appear to be a ton to worry about when it comes to potential fallout in the near future. So now may still be a great time to sell. If you're worried about the other shoe dropping though, or if you're thinking about other US housing market factors, you always have options for selling quickly.
If selling is something you want to look into sooner rather than later, you might like to know about your options. And you do have options beyond real estate agents and Zillow. If you'd like to know more, feel free to give us a call, stop by the office, or check out our FAQ section! More Articles
Get a cash offer on your house.